We are happy to welcome you to the korean cosmetics website where you can find many 100% beauty products made in South Korea.
We consider ourselves to bekorean cosmetic specialists. Thanks to the work done by Dr. Park, a specialist in research and skin care, KBC holds the primacy in the choice of brands belonging to Korean skincare.
Defined as K-beauty,the trend and purchases of Korean cosmetics is on the rise throughout Europe. All this stems from the fact that oriental beauty products are cared for in every detail and poor, if not without, certain substances contained in common European cosmetics. Try to take a look at the labels of your cosmetics. Can you find substances like PEG? Parabens? Silicones? Preservatives?
If you are looking for products that do not contain them and that are as safe as possible SEI IN THE DOWN!
KBC allows you to buy cosmetics, beauty products, routine skincare devices of LAST GENERATION.
Our products are SSELECTED one by one and only the best brands become part of the distribution chain KoreaBeautyCosmetics.
on kbc search for your product has never been so simple
We have created a search system with more than 10,000 words that will allow you to find all the keywords that will lead you to the products that contain that word.
GIVE IT a TRY. Write in the search bar that is always located under our logo KBC a word inherent with cosmetic products.

The left pane of the search bar tells the department where you want to search for the word you're typing. If you put "ALL", the search will be carried out on the entire our shop.
For example, write hyaluronic acid. All the products that contain it will appear to you.
Or. Do you have dry skin? write this word and you will see the products suitable for your skin type.
TEST OUR SEARCH ENGINE
web chat always at your disposal. we'll respond as soon as possible
If you have trouble buying your product, if you want information, if you want advice directly from Dr. Park, don't hesitate to write to us. We will be happy to meet your needs!
At the bottom right of your screen, there is always a little cloud where, by clicking on it, you can communicate directly with us.
[wplc_live_chat style-"undefined"]
15 Great Reasons to Buy Korean Cosmetics on KoreaBeautyCosmetics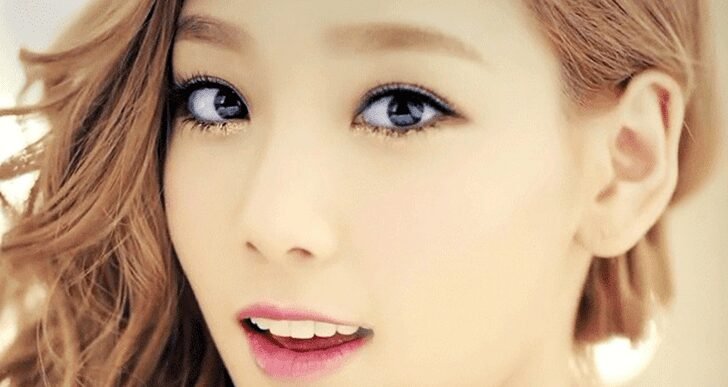 Lower prices for Korean cosmetics than other shops.
Over 500 products beauty are present in our shop.

CRUELTY FREE PRODUCTS, without PARABEN, free of DANNOSE SOSTANZE SOSTANZE.

Department dedicated to beauty devices that will guide you in your skincare routine by improving the absorption of cosmetics.
Department dedicated to cosmetic vials, the innovation of medical cosmetics. With these products you will get higher results than common facial serums.
Kbc has promised to reach the milestone of 30 BRAND Korean cosmetics in its shop
FACE MASCHERE WITH over 150 types of Korean masks.
We have developed a search engine for the Korean face mask that best suits your needs.

NOT SURE WHICH MASK TO CHOOSE?

You can choose your face mask based on the application area, depending on your skin type or the functionality of the mask.
Our products include dental care, oral cord, body care, eyelashescare, hands and your lips.
Once a week, Dr. Park will come up with a new PROMO SET. il set promo is nothing more than the union of selected products ad hoc for a given problem. Set-promos boast free shipping and a discount of more than 30%
Free shipping if you buy any 4 products, if you spend 200 euros, or if you buy a set-promo
2 international couriers at your service.
0 customs costs. Our staff will divide your shipment, if you exceed a certain threshold, into multiple shipments to get through customs without problems. Cosmetics do not pay customs duties. ANY SPESA RESULTS FROM THIS PROBLEMATIC YOUR KBC RIMBORSAC with paypal.
CONSULTING service if you do not know what to buy for your skin by Dr. Park and his staff.
SAFE PAYMENTS WITH PAYPAL. We are resellers with PAYpal VERIFIED CONTO.
Introducing some of our Korean cosmetics brands
visit the brand
LOVEPACIFIC has its 35.6 million square foot green tea field on the island of Jeju. After decades of research, LOVEPACIFIC has found that the first green tea leaves sprouted by master craftsmen before 10 am within the 15 days before wheat rain in early spring are more potent than colour, scent and vitality, containing a antioxidant 200 times stronger than vitamin E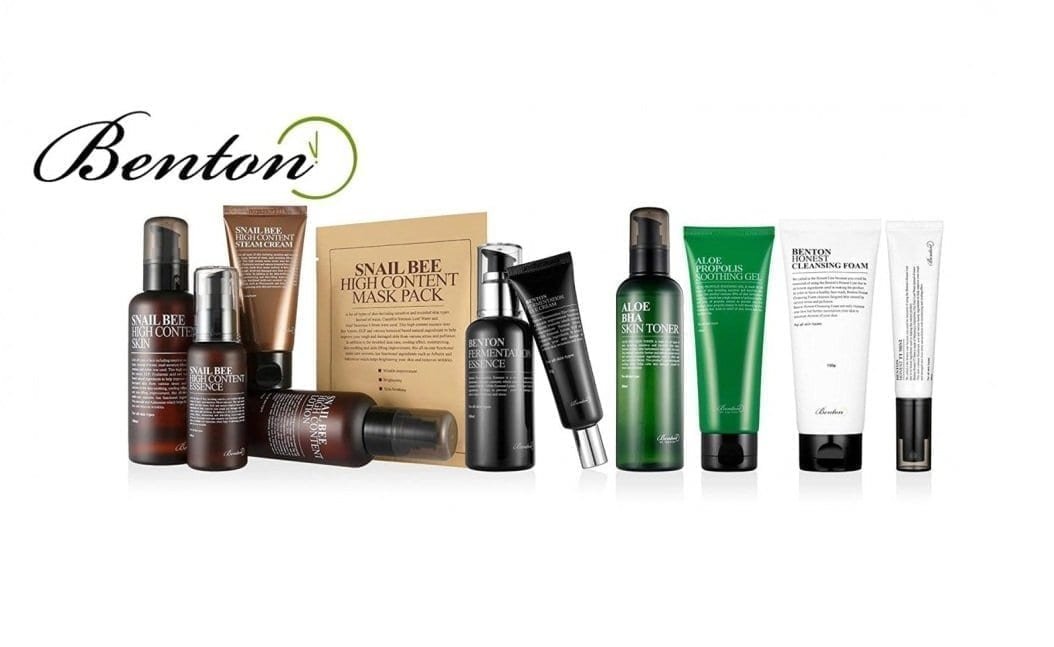 visit the brand
Benton Cosmetics was founded in August 2011 behind the initiative of two brothers JangWon Lee (business management expert) and ChaeWon Lee (from the field of product development in the cosmetics industry).
The decision to devote himself to the development of a line of natural cosmetics stems from a simple communion of interests of the two brothers: ChaeWon, because of his sensitive skin and prone to seborroic dermatitis, had long been unable to use traditional cosmetics on the market and thanks to his work experience in the cosmetic field he had developed a good knowledge of the ingredients hypoallergenic and natural; At the same time JangWon Lee, returning from a diet that had made him recover a better fitness, discovers in himself the desire to develop a better appearance along with a renewed interest in fashion and skin care.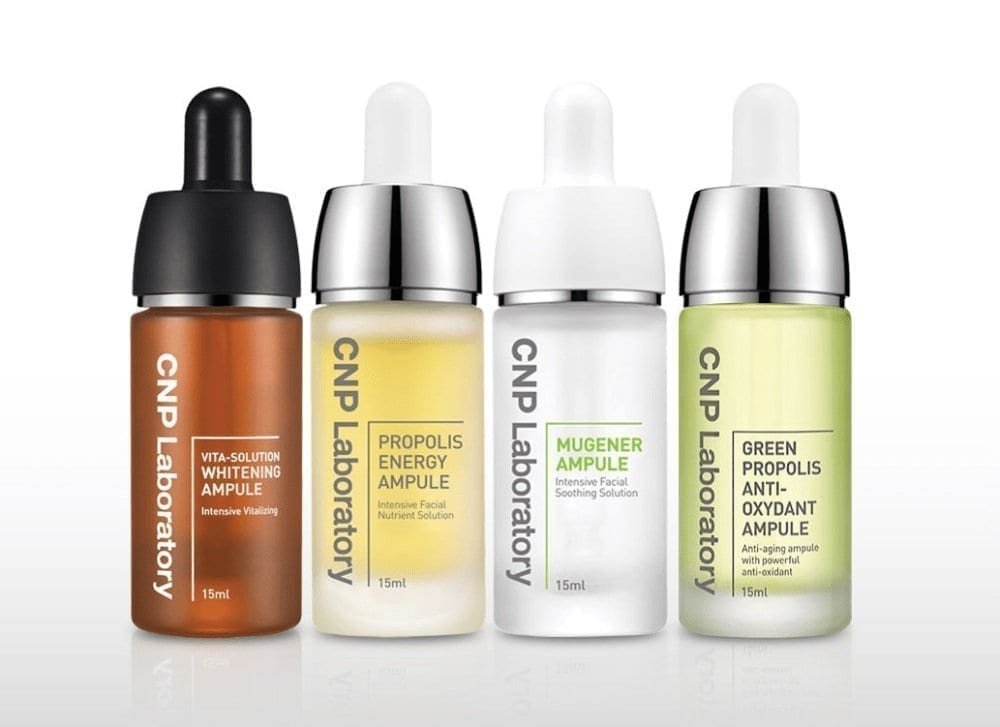 visit the brand
Cosmetics that make the skin healthy with every application.
This is the philosophy of CNP Cosmetics that considers skin health
the most important thing.
CNP skin specialists participate directly in the research and development of the product from its design stage with their know-how.
Skin cosmetics made with safe and appropriate ingredients, strictly selected.
Cosmetics go through numerous tests and testing phases such as ingredient testing, efficacy testing, irritation testing and internal and external evaluation.
We minimize skin stimulation using gentle and delicate skin ingredients.
We invest unreservedly in obtaining better basic materials, ingredients and skin efficiency, instead of investing in the creation of beautiful containers.
visit the brand
COSRX is built from over a decade of experience in the cosmetics industry and in the development of Korean products. By understanding and collecting what customers need and want regarding their skin types and concerns, and after careful collection and analysis of this data, COSRX culminates the information in a "cosmetic brand oriented to simulations.
COSRX is committed to making high-performance products with safe and natural ingredients, minimizing the possibility of side effects for all skin types.
The philosophy of the COSRX brand
"Minimalist and functional cosmetics from imperatively necessary ingredients"
The biggest difference between COSRX and others is that COSRX uses fewer ingredients, but still offers the best result. COSRX customers are therefore able to get the best value for money for functional skincare products.
Many COSRX customers have sensitive skin and experience skin problems such as acne. If too many ingredients are included in the product, it is very difficult for one to find out which ingredient is sensitive to the skin or which ingredient is ineffective. Therefore, the COSRX formula contains a minimal amount of ingredients that are compatible with the skin but that give the best possible result.
visit the brand
Histolab made in Korea, incorporates innovative and reliable cosmeceutic devices, used by the best specialists in dermatological and cosmetic clinics. The range of skin care products is clinically tested with high performance for all skin types and conditions including wrinkles, pigmentation, scarring, acne, dry skin, atopia, hair loss and post laser procedure treatment.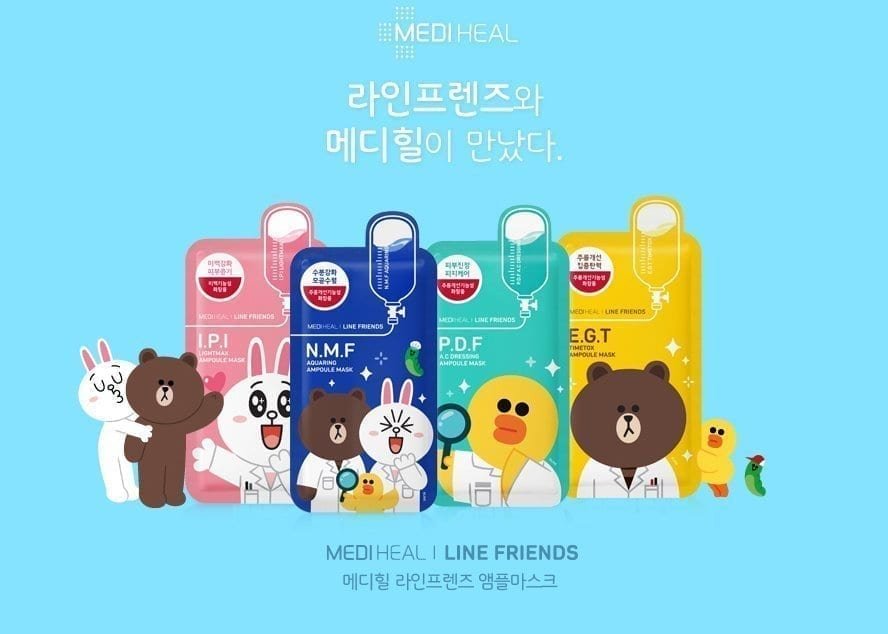 visit the brand
MEDIHEAL is founded by Seoul University's prestigious school of medical beauty, Koreda.
Their products are developed by a dedicated team of skin experts and dermatologists. The brand offers a wide range of innovative and effective
masks in sheets and skin care products that meet all skin needs. MEDIHEAL promotes the idea
of a concept of home, where you can have beautiful skin without the need for surgical treatment.
All products are dermatologically tested and are therefore safe to use.
MEDIHEAL is
leading cosmetics and has already sold over 10 million mask packages worldwide.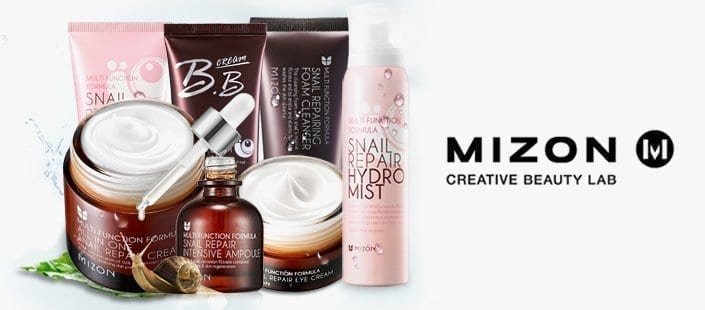 visit the brand
Founded in 2000 by Nabion R&D (Research and Developement). MIZON was created by CEO Lee Dong Geun with the help of researchers and scientists from some of Korea's top cosmetics companies.
Nabion R&D Company received the "Venture Enterprise" and "Outstanding Technology Enterprise" award from the South Korean government.
MIZON is a committed brand dedicated to the use of powerful ingredients and cutting-edge quality and technology. Their products range from skin, body and hair care to makeup. MIZON is famous for its snail mule products, and known for its effective results and convenience.