KBC shipping methods
tracked and guaranteed shipments
Keep track of your shipments
connect to 17 all-in-one tracks and keep constantly updated on the status of your shipment!
All you have to do is enter the track number that we sent you in the email "your order status is completed". At the top you will find your tracking code. You can directly click that link or connect from here.
track your parcel now!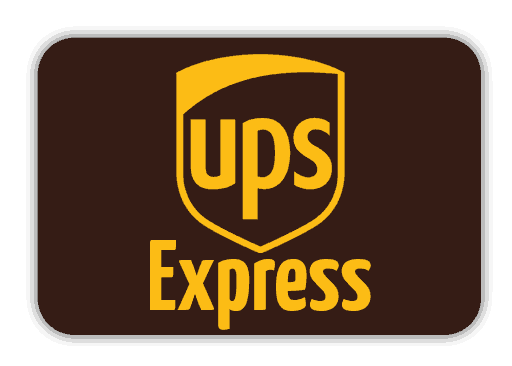 We use this shipment when there is a beauty device in your cart that contains a
rechargeable battery
.
In this circumstance we are forced to use UPS.
However, KBC will refund you the customs costs
.
You just have to present us the payment receipt and we will refund you via paypal.
Very fast shipping worldwide.

We use DHL in specific shipments when our customers place orders in the "wholesale" section.
Safe, tracked and very fast shipments.
.
We use FEDEX in specific shipments when our customers place orders in the "wholesale" section.
Safe, tracked and very fast shipments.
Your order is processed within the next 24-36 hours (note that there may be a time zone between us and your location)
We place your order with the courier you have chosen and we will inform you of the waybill just in our possession. We will assist you until delivery to your home. We are professionals in this.
FREE SHIPPING throughout the WORLD
always*!!! Just select it in the cart or at the cash desk
* up to 1.5 kg
DUTY EQUAL TO 0
There are no duties on products sold on KBC.
The customs law says it (valid for some European Community countries according to the regulations in force). Please check the laws in force in your destination country
SAFE AND TRACKABLE SHIPPING
We will have and always have your order under control
EUROPE WAREHOUSE
The best-selling products are transferred to European warehouses and will be shipped to you in 3 days.
The label above the products shows you where it is located and where the product will be shipped.
AIR SHIPMENTS
Our shipments are entrusted to couriers that use only the aerial method to reach you
VARIOUS TYPES OF SHIPMENTS
You can choose whether to have a shipment
economic in 10-15 days *
quick in 5-7 days *
if the product is present in the warehouse europe arrives to you in 3 days * (look at the label on the product: red = europe warehouse, green = korea warehouse)
HONEST SHIPMENTS
Our shipments are based on the weight of the shipment. The economic shipping is up to 2 kg and will have a maximum cost of 25 € by air.
* The data relating to the days of delivery refer to working days starting from the day of taking charge by the post office and could be variable depending on the weather and logistic conditions and are in no way attributable to Kbc.
Prices expressed in euros and other currencies may differ depending on the current currency exchange rate.