A mild alcohol-free toner that controls facial oil and maintains moisture balance. It hydrates the skin and reduces acne at the same time.
TONER IPOALLERGENIC LENITIVO
RULE THE SEBO
Control excess sebum without removing the skin from its natural moisture level.
IT SMOOTHS REDDENED SKIN
The CNP anti-irritating complex consists of natural plant extracts that soothe the skin and minimize skin irritation.
Hydration
The natural moisturizing factor (NMF) complex balances the level of hydration of the skin for elastic skin.
Anti-inflammatory
Salicylic acid has antiseptic properties and is a powerful anti-inflammatory ingredient.
---
How to use it:
Spray a moderate amount on the face after cleaning. Use every morning and evening as part of the basic skin care routine. For best results, use the A-Clean All Control moisturizer after the tonic.
SKINCARE EXAMPLE
---
---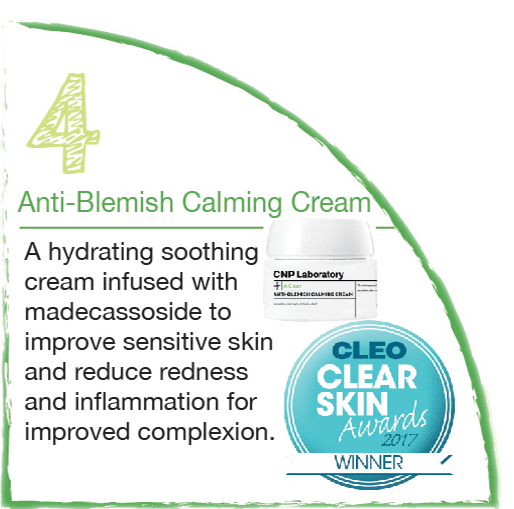 ---
---
Ingredients:
Water, propylene glycol, 1.2-esadediol, niacinamide, sodium hyaluronate, sodium lacrate, pantenol, PCA zinc, medicinal mushroom extract (mushrooms), butylenic glycol, polysorbato 80, allantoine, arginine, salicylic acid, Sophora Angustifolia root extract, Punic Fruit Extract Granatum, Fruit Extract Ficus Load (Fig), Lanceolata root extract of Codonopsis, Melissa Officinalis leaf extract, Coptis Japonica root extract, Ginkgo Houttuynia Cordata, Madecassoside, Atlantic Cedrus Bark Oil, Cupressus Sempervirens Leaf / Nut / Citrus Grandis Oil (Pompelmo), Citrus Aurantium Dulcis Oil (Orange), Citrus Aurantium Bergamia (Bergamot) Fruit Oil, Hybrid Lavandula oil, Hybrid Cananga oil, Pentileic glycol, glycerin, fructose, Citric acid, sodium hydroxide, Maltosio, PCA sodium, sodium chloride, trealosio, glucose, urea, glycirretic acid