SUPER SOFT FACE BRUSH
---
Golden hand brush for better foundation application
By closely adhering the content to skin with the soft micro hair,
the foundation brush smoothly covers pores.
---
---
NO brush marks! The softest micro ha The brush provides smooth, dramatic application without leaving any brush marks with feather-light *0.001mm micro hair. *Based on the thickness ot the thinnest tip ot hair
" Improve the value of your foundation! High-performance brush" With any type of foundation, the high-performance brush shows perfect combination and expresses beautiful skin.
---
RECOMMEND ITEM When using with super—soft face brush? Pro Tailor Foundation Be Silk espojr Silky-smooth skin Pro Tailor Foundation Be Glow Radiant, lively skin
---
Real brush design for convenient use Optimal 609 head angle and sensuous design for easy, fast, and even application of foundation by using the entire brush area
General foundation brush The linear design provides concentrated strength on the upper part of the brush
The 60Q angle fitting the contour of the face applies pressure by bending the wrist.
Unique design of Super soft face brush! The 60Q angle provides even, comfortable use of the brush Glossy coating material that wipes clean fast even if the handle area has makeup stains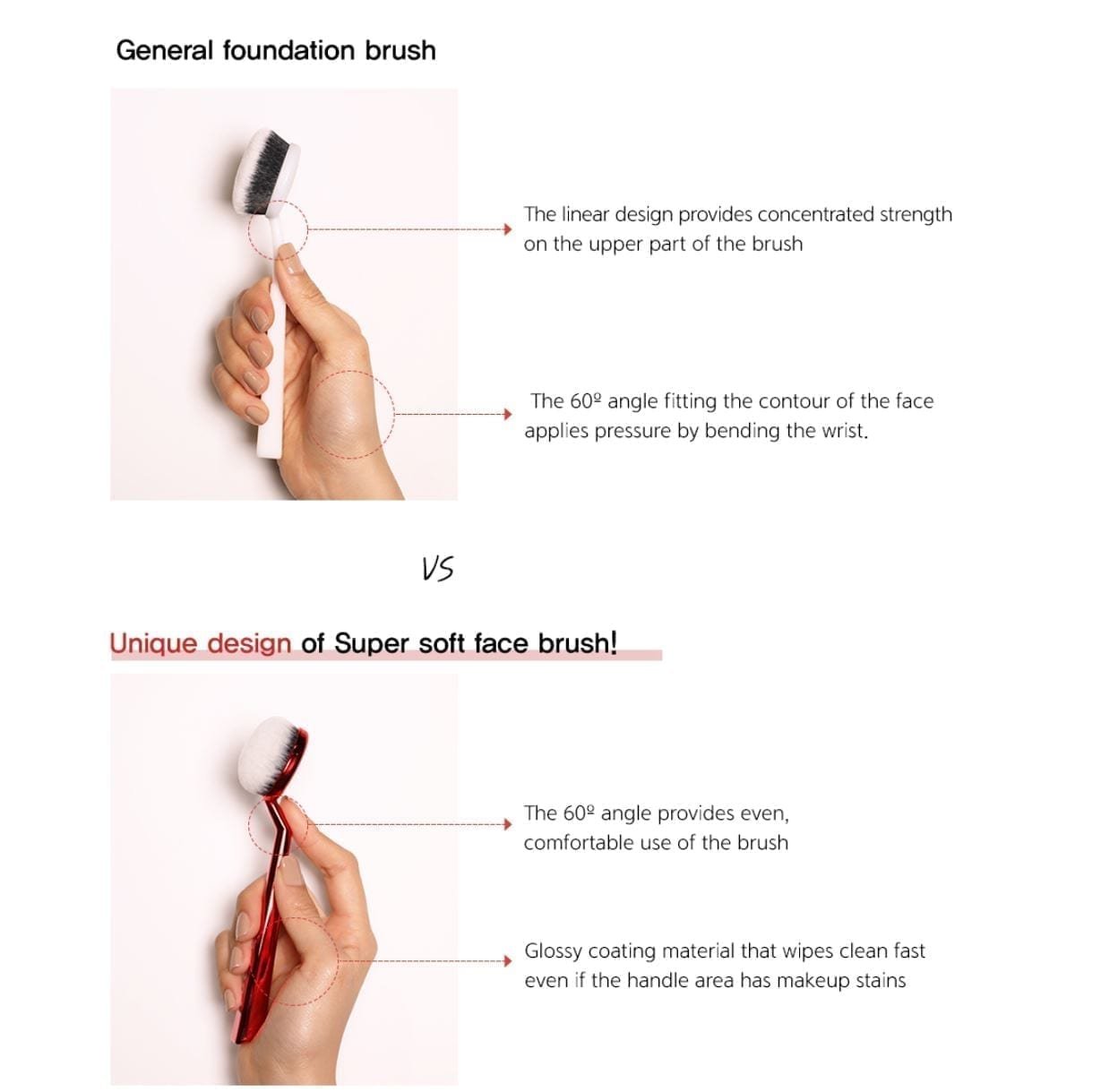 ---
FEATURE Sanitary protective cap The protective cap over the brush hair keeps the brush sanitary anytime, anywhere.