Discover the guide to using the hyaluron pen
The hyaluron pen or hyaluronic pen, is a simple and widely used device, now with a new innovative approach.
Thanks to the hyaluron pen you can implant a filler without resorting to the use of the needle but simply "resting" the device on the skin.
Although the device itself has been in use for decades, it has now also become very useful in the beauty industry. Please keep in mind that all the information contained on this page is informative only and the owner of the site does not assume any responsibility regarding the way of operating.
What exactly is the Hyaluron Pen?

The Hyaluron pen is a rather simplistic device that allows you to generate enough pressure to launch the hyaluronic acid mixture into the tissue.
Is it semi-permanent? No…
In no case should the procedure be defined as semi-permanent, since in the category of fillers for the beauty industry the substance that is inserted into the skin should be much more durable and stable as calcium hydroxyapatite (CaHA) to be considered semi-permanent ? It must be understood that, compared to CaHa (a well-studied filler produced as Radiesse), for example, which gives volume and increases the natural production of collagen, hyaluronic fillers do not stimulate the production of collagen at all, only temporarily enters the skin and is then absorbed. Therefore fillers used with the hyaluron pen should be called non-permanent.
DESCRIPTION
Use microinjection technology to "inject" without using hyaluronic acid needles into the skin's dermis for a filler effect.
This advanced micro injection pen has no needle, avoiding any invasive approach and adopting a pressure technology, through the use of a pressure at 6.5 BAR capable of pushing the small molecules of hyaluronic acid, directly through the skin without the use of needles.
The recommended injection technique involves injecting very small quantities of hyaluronic acid, vitamin C or other skinboosters into the deep dermis, approximately 1-2 cm apart. Once injected, the HA gel flows uniformly and is distributed evenly over the skin. This non-invasive non-needle injector offers excellent volume application over large areas of the skin
to provide the best results.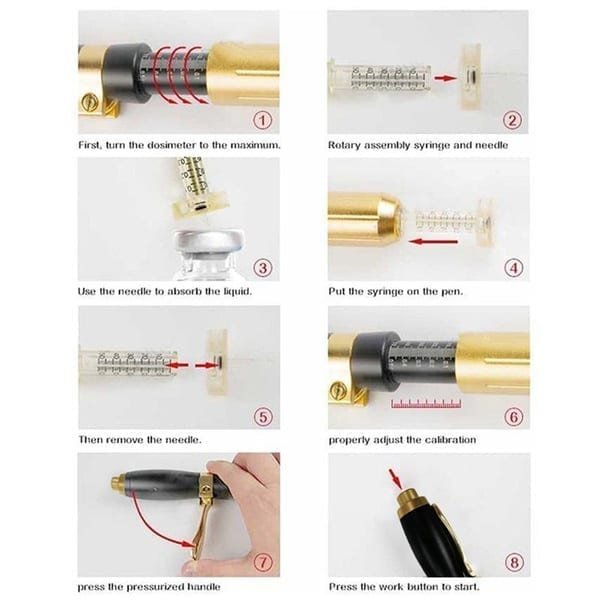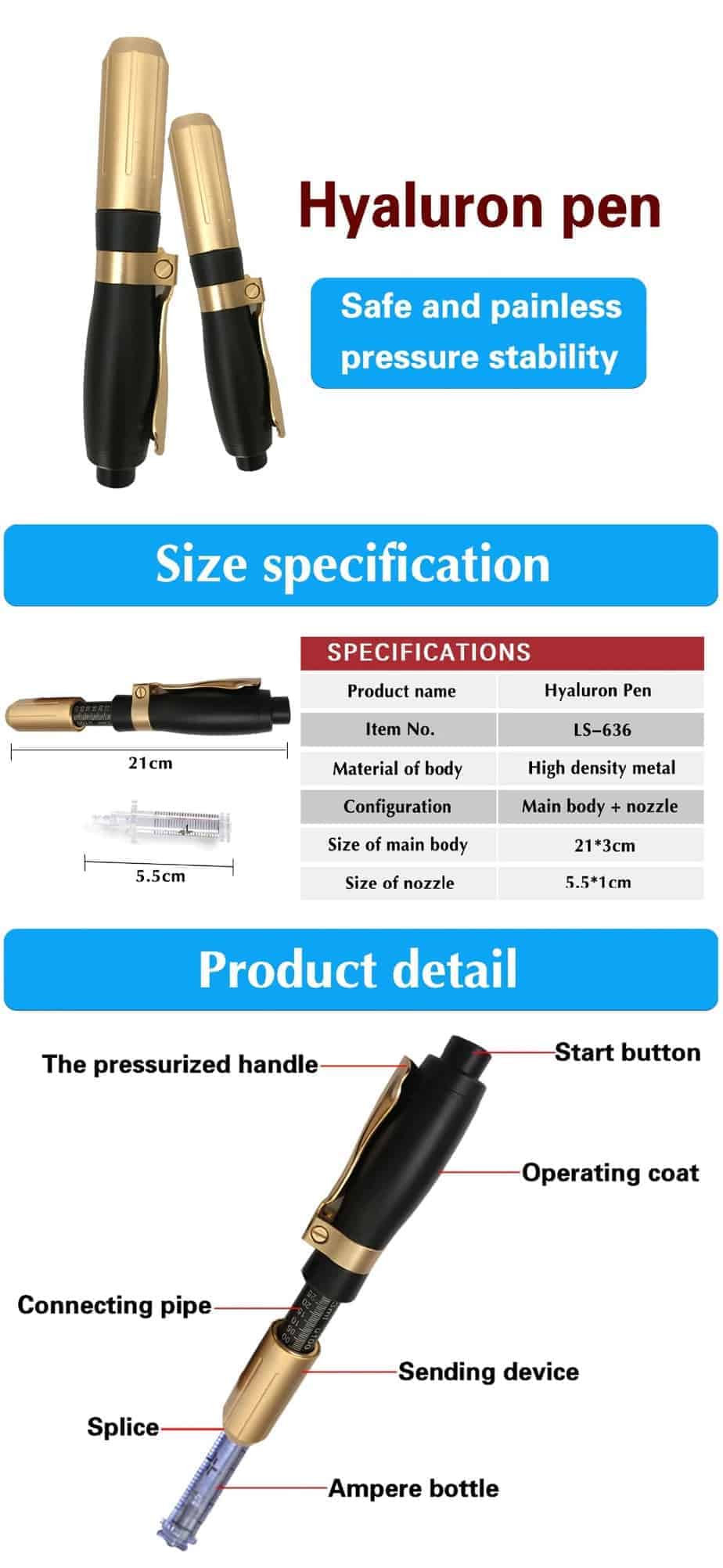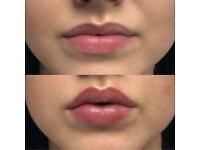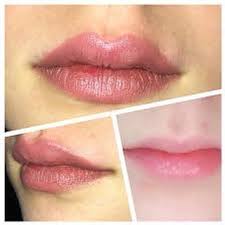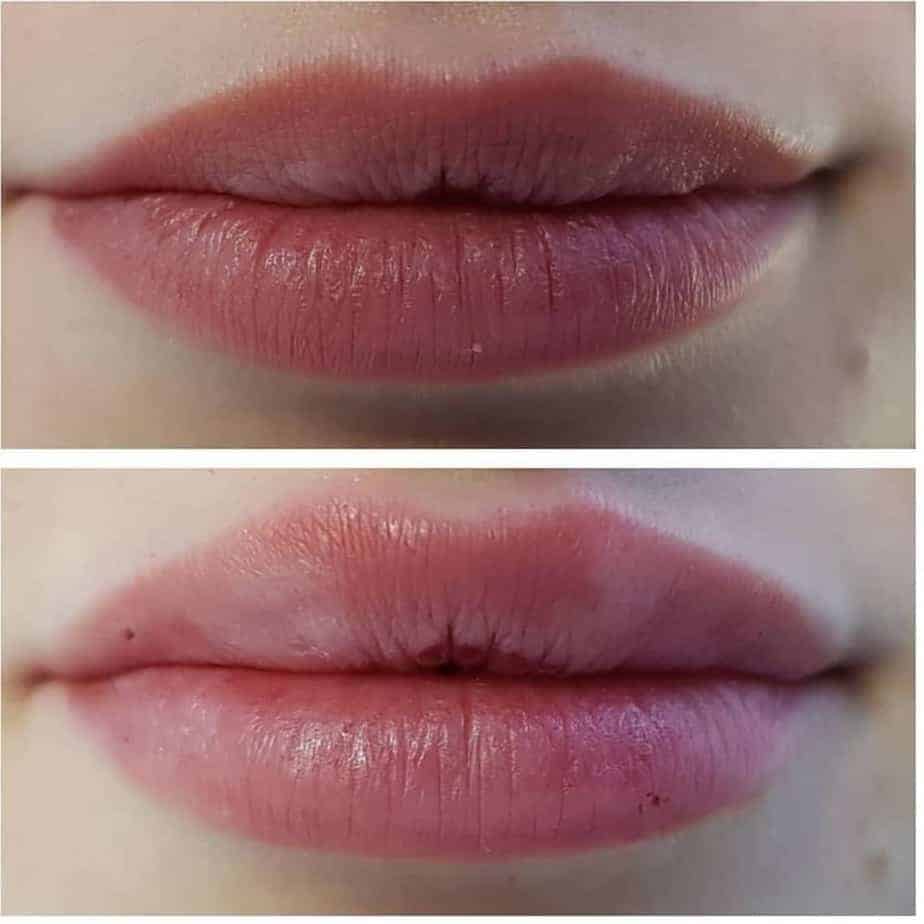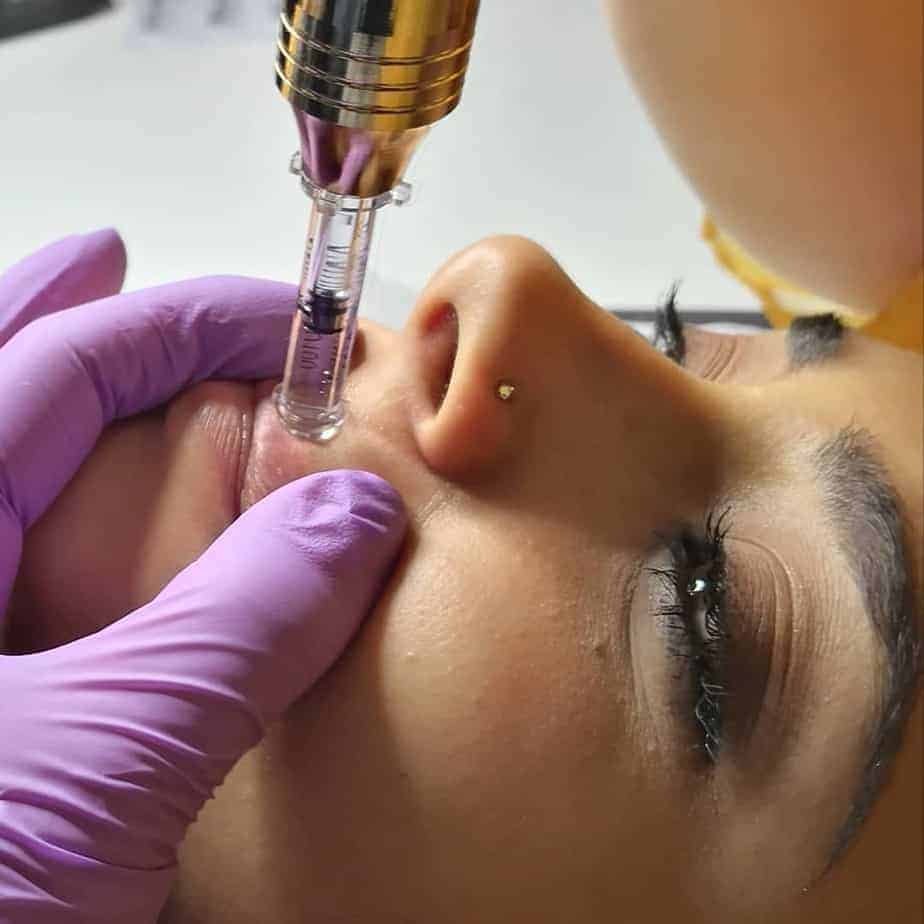 In this video you can see the Hyaluron Pen professional Black & Golden and other commercial brands in comparison. From this test you can see that the Hyaluron Pen professional Black & Golden manages to penetrate hyaluronic acid more deeply. We remind you that it is a professional pen.