MTS is the innovative dermaroller with 600 micro needles and with a BREVETED mechanism!
No dermaroller in the world is as professional as MTS. It is perhaps the only dermaroller with INTERCAMBIABILE TESTINA AND CAPABLE OF RUOTARE A 360 degree to follow the curves of the face without ever stopping.
The product is sterile and disposable. You can change heads.
Convenient and easy. Needling has never been so simple!
The body of this dermaroller is composed of several bands joined together to form a unique body. The needle system is equipped with BREVETTO. Its needles are very thin and resistant. This allows him to be very precise at the point where he passes and to cause less pain and especially less hematoma.
Ten disc needles rotate in sync to avoid giving pain during their passage
Before treatment with MTS it is always recommended to disinfect the face.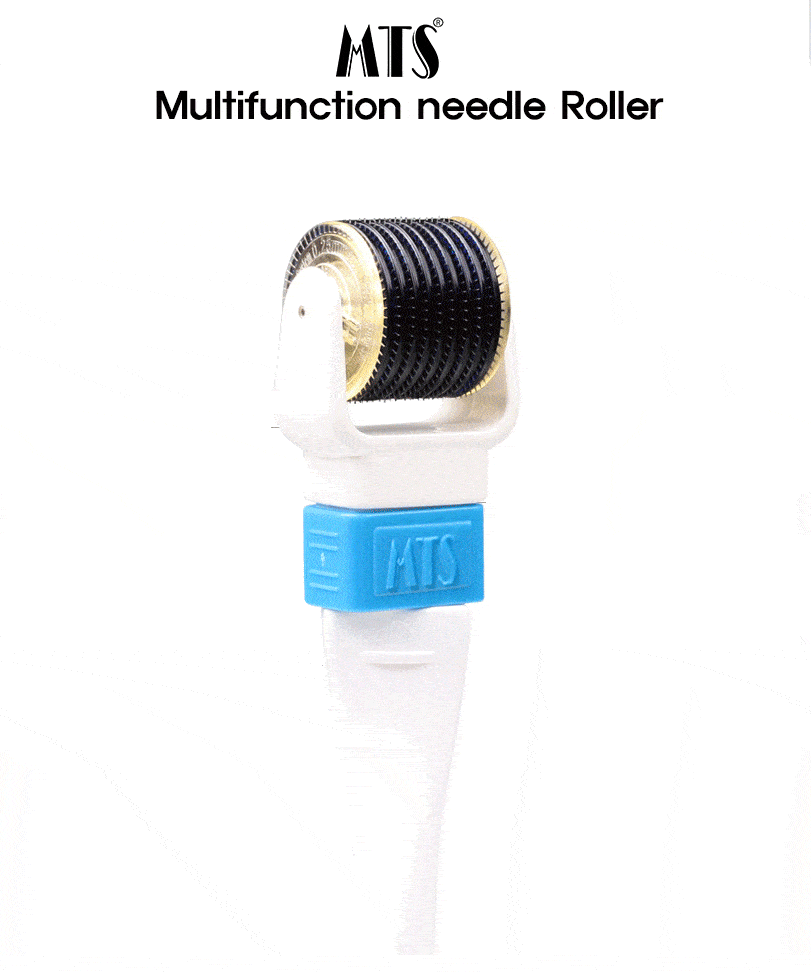 5 FEATURES THAT MAKE UNICO MTS 600
1) 10 DISCS – 60 AGHI FOR DISCO – 600 MICRO AGHI – less pain at the passage
2) Stainless
3) Gamma sterilization
4) 360 degrees of rotation
5) Sterile sturdy handle
Avoid areas around the eyes and mouth and thin skin.
Do not apply excessive pressure to the skin.
Treatment of the skin should last from 5 to 10 minutes, 2 times a week.
While treating curved areas, push up the blue band to rotate the head. The 360-degree head makes the treatment more convenient and easier.