VANAV UP6 represents the technological evolution of its predecessor VANAV UP5.
VANAV UP6 THE BEAUTY SALONE TO YOUR HOUSE
All beauty treatments in one device:
Reducing wrinkles
Facelifting
Skin renewal
Skin rejuvenation
Skin firming
Treatment for acne
UP6 is a device that attracted the attention of viewers as the scene used by the heroine Son Ye-jin was broadcast in "Crash Landing On You", the K-drama of Korea.
UP6 is a galvanic ion massage device.

Using six Galvanic modes, it is able to care not only deep cleansing but also moisture and nutrition, elasticity, eye rim care, and whitening.
How to use Vanav UP6: see all video
The device carries the current of micro-galvanic ions with 3D vibration technology in the inner part of the skin, pushing the nutrients of cosmetics to deep penetration to promote the full efficiency of cosmetics and
Nourishing cells deep from the inside, helps the skin become smoother, brighter and helps to effectively tone the facial muscles.
The multifunctional UP6 gives you an easy professional skincare solution right at home. It can be used for all types of cosmetics for skin care with an action of restoration of water balance, moisturizing, bleaching, anti-aging, muscle lifting,
vitamin C administration.

FEATURES VANAV UP6
Keyboard slide touch – extremely sensitive touch slide keyboard help UP6 gently and easily
adjustable than ever
Power – UP6 use USB terminal chargers to fit all 110V or 220V power power
Fashionable design – compact and light design (155g) with pink gold color. UP6 is not just a machine for
face but also an extremely fashionable product
6 skin care regimens:
Deep cleansing regimen with water balance: Helps clean the skin deep inside the pores and removes the impurities after washing your face
Skin care regimen of the eye area: improves dark circles and reduces the wrinkles of the eyes with eye care products.
Regime provides hydration, nourishing the skin: it helps the effective components of the skin to penetrate deep into the skin's epidermis to nourish the skin with moisturisers, bleaching of the skin.
Skin lifting regimen: Helps to tone muscles, relax muscles, improve skin elasticity, bring smooth skin and lifting, anti-aging products.
Masked regimen: Bring the machine onto the mask, helping the skin absorb the maximum nutrients of the mask
Vitamin C: Helps ionize vitamin C and helps penetrate products containing deep vitamin C inside the skin, helps the skin to stretch and shine bright pink.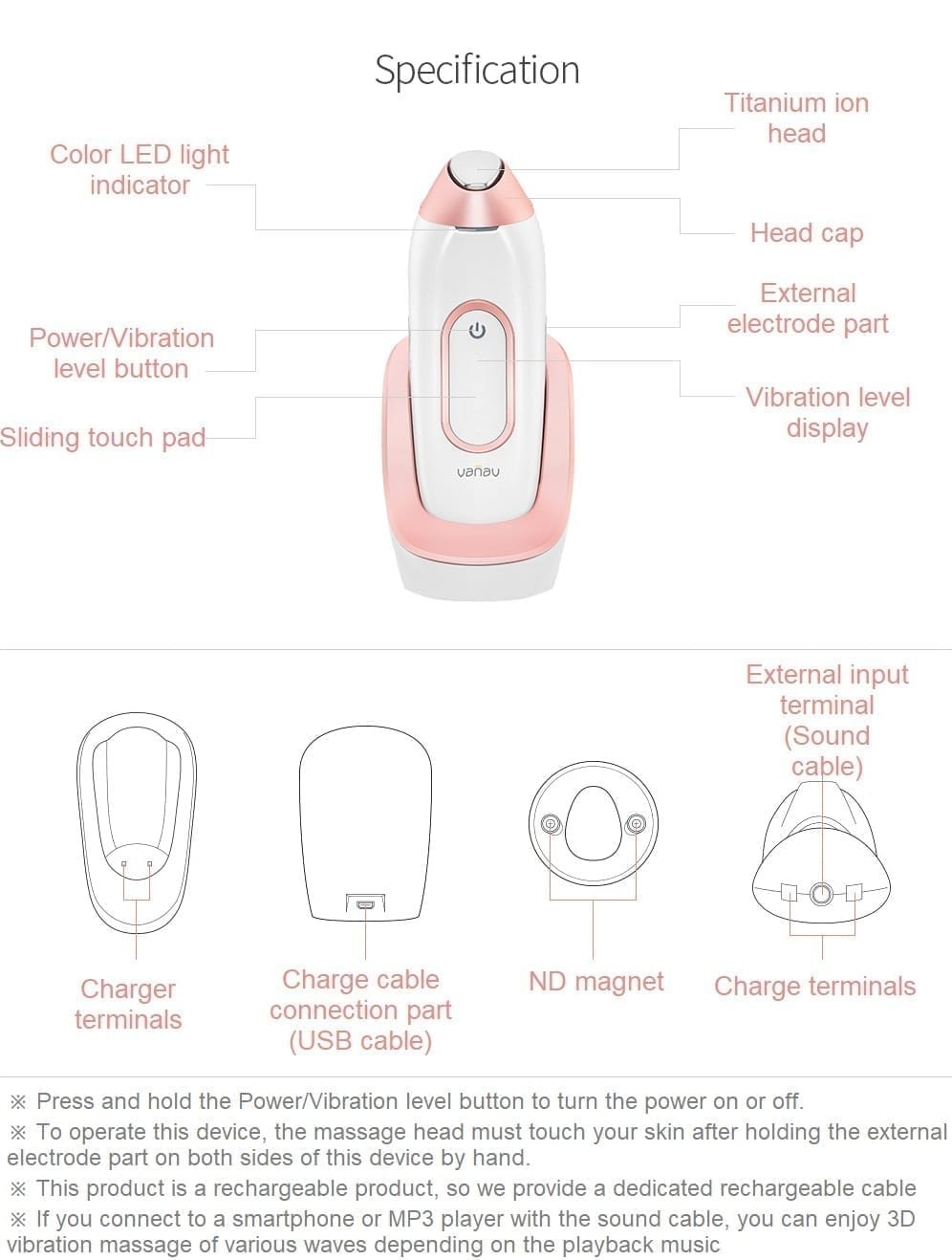 see the SKINCARE with VANAV COSMETICS products    see more...
Vanav UP6 + Histolab serums … the perfect combination