Today we present 3 aromatic products suitable for oily skin:
Tea tree balancing foaming cleanser 180ml – Mousse make-up remover and cleanser TEA TREE impure skin

Tea tree balancing toner 130ml – Refreshing and soothing tonic TEA TREE impure skin

Tea tree balancing emulsion 100ml – TEA TREE fluid moisturizer
PELLE LUCIDA AND BLACK POINTS, ECCO HOW COMBATTERLA
Today I tell you what are the remedies to keep your lucidity at bay and have a perfect and healthy look of your skinOily and mixed skin is prone to shiny skin, black heads, pimples and dilated pores. Do you have one or more of these symptoms?? Then it's time to fight these imperfections. You have to learn how to deal with this problem by using products suitable for daily skincare.Oily skin is an aesthetic problem that can have social and individual repercussionsand is characterized by an excessive production of sebum, produced by the sebaceous glands.Despite the problem can be presented in various parts of the body, the face is the most prone part to be shiny, especially in the T zone (FRONT,NASO ,MENTO).It is precisely in this area that sebum and impurity accumulates, which can sometimes clog the pores leading to the formation of blackheads and pimples.It is important that you take care of it immediately and implement the appropriate skin care rules and with products according to your skin type with the aim of decreasing sebum production and lucidity.
CLEANSING
The cleansing is a IMPORTANTISSIM step!!! That allows you to eliminate excess sebum,impurita and sweat. the skin needs to breathe!!! .. in fact it is important to clean it in the morning and evening, removing the make-up well. For an excellent cleansing make a double cleansing first with an oil and then with a cleanser.
To do this you can use a tea tree oil cleanser.
discover this product Tea tree is a natural extract rich in therapeutic and aesthetic properties : it is antibacterial, anti-inflammatory disinfectant. Perfect for oily skin!!!This gentle cleansing mousse is very pleasant to smear it. it's MORBIDOSA!!It has a pleasant scent, you feel the presence of tea tree and this has an extra advantage as it justifies a good dose of tea tree inside the detergent.
THE TONIC for oily skin AROMATICA
Left out by many people, but this step is very basic,especially for those with oily skin.The tonic narrows the pores, restores the ph of the skin and removes traces of sebum on the skin.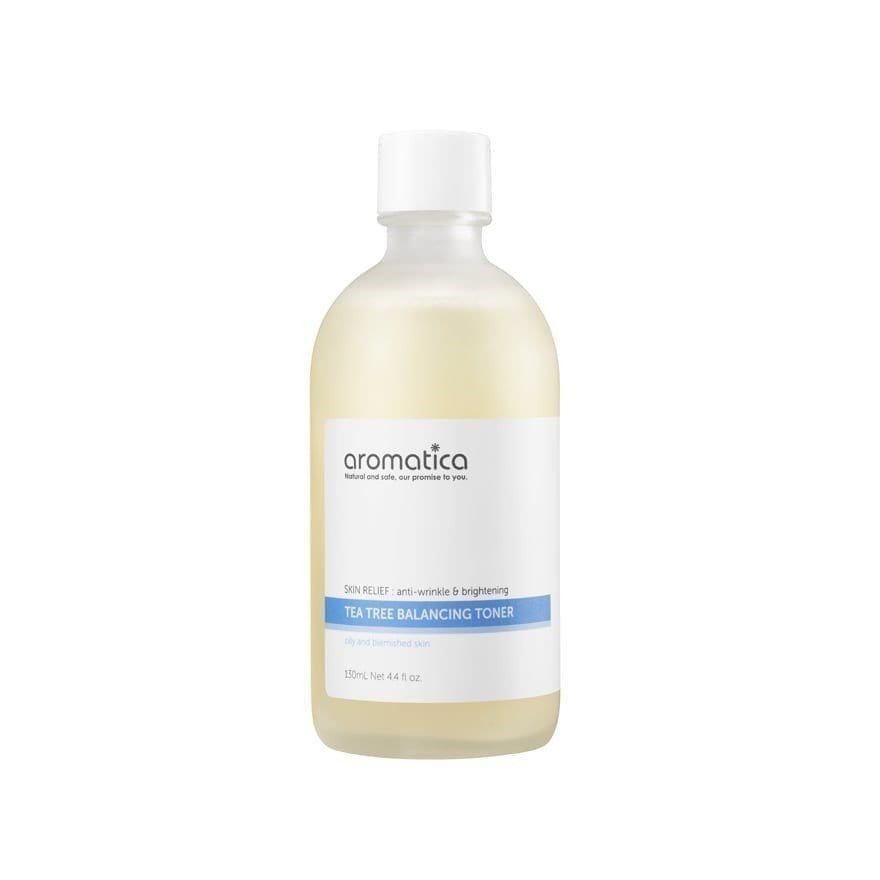 Great product for my oily skin
Natural tonic made from tea tree, . this product is refreshing,leaves the skin soft and I noticed a narrowing of the pores!! It's a great tonic and I'm sure I'll buy it again!! (Milena R.)
discover this product
AROMATIC CREAM for oily skin
Often this step is left out by those who have oily skin. Absolutely wrong !!! because you can have the rebound effect, that is, the skin tends to produce more sebum.