Suitable for all skin types, VANAV – Bubble Pop Cleanser rechargeable uses sound oscillation technology to clean the skin and dissolve dirt, makeup and oil. In one test, she cleaned long-lasting makeup about six times better than her hands and helped increase the absorption of skincare products, leaving skin softer, smoother and looking radiant.
VANAV has become a standard of excellence in skin care with innovative sonic beauty devices that offer multifunctional solutions for cleaning, the appearance of skin aging and even applying makeup for all types of Skin.
VANAV – Bubble Pop Cleanser includes two cleaning modes. Normal or fast. The head has a very low thickness: 0.05 mm. Rechargeable.
You can use any cleanser suitable for your skin type. Don't use too much but just enough to make a fluffy foam. This varies from detergent to detergent.
How do I use it? To see more of this amazing device, watch the video below
STEP 1 Applies the double head to the device. Dampen your head with water and put a puff of your favorite cleanser
STEP 2 Activate Bubble Pop Cleanser: The soft and delicate foam will appear and then be applied to your face. Vanav has studied a special head with double "core" that allows the foam to wrap itself softly without splashing away.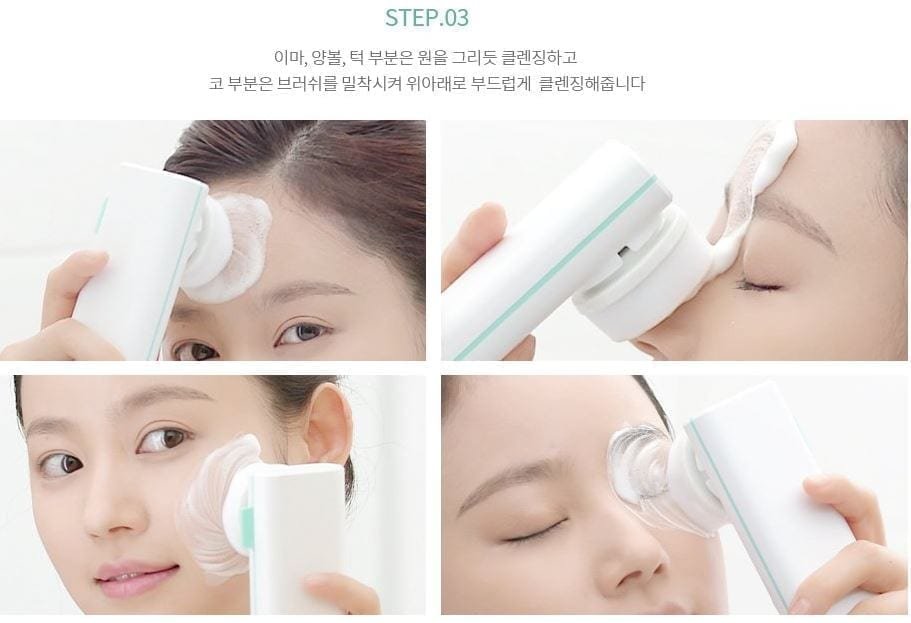 STEP 3 Cleanse cleans and tones your face. The soft brush can go anywhere without causing abrasions.
Spend 20 seconds to clean your forehead, 20 seconds to clean your nose/chin and 10 seconds to clean each cheek. Pressing too hard prevents the brush from moving and reduces effectiveness.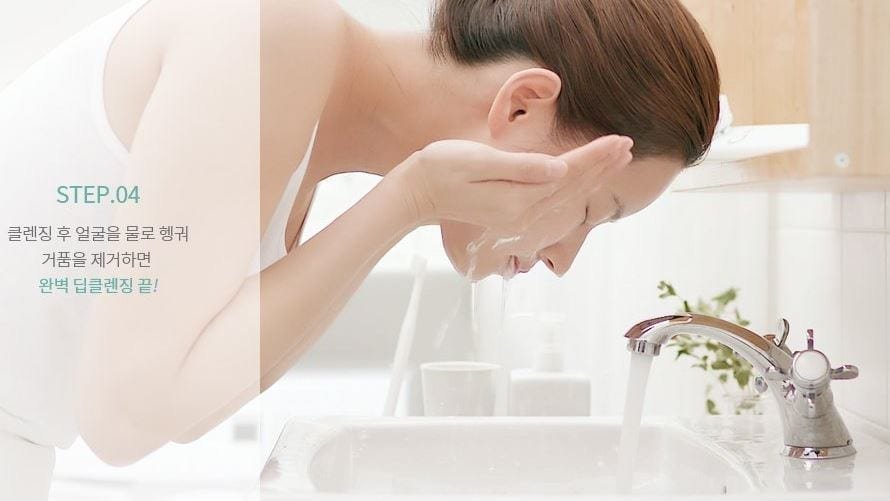 STEP 4 Rinse with warm water. In less than 2 minutes you have finished step 1 of your routine skincare. Your skin will look beautifully soft and velvety and the dirt and dead cells will be wiped out.
Wash your brush in warm water. Let it dry and reuse it for the next cleansing.
BENEFITS OF USING THE DEVICE FOR CLEANING:
BEST FACIAL Skin Cleansing
Reducing pores
MICRODERMABRASION TRATTAMENT FACE AND HOUSE – Skin corrector for any age – exfoliation helps keep your skin young and healthy. This dermabrasion anti-wrinkle machine helps reduce the appearance of fine lines and wrinkles.
BEST ACNE TREATMENT – cleaning the pores deep without irritating the skin. Keeping skin clear helps prevent the formation of acne scars and the use of the exfoliating brush for facial cleansing can reduce the appearance of acne scars.