Benton Refresh By Cica Shower Gel 350ml
Acne Body Wash for Slicing Acne-Prone Skin, 2-in-1 Body Wash for Acne Care and Moisture Care!
Benton presents you the ideal body wash against acne "Refresh by Cica body wash" takes care of face and body acne, controls dead skin cells and sebum, also deeply hydrates your sensitive and acne-prone skin with the soothing Cica, Centella Asiatica and calamine ingredients. Cica bubble bath also contains 0.5% BHA salicylic acid (the highest BHA content in Korea according to MFDS)
What does BHA (beta hydroxy acid) stand for and its function?
BHA is a functional ingredient to relieve acne and help to make the skin smooth & soft. It's an acidic ingredient extracted from aspirin, which not only softens proteins in the skin's stratum corneum using the acidic ingredients but also helps in anti-inflammatory action.
It is a fat-soluble ingredient that dissolves in oil, not water, so it helps to remove sebum and dead skin cells from the pores. Oily skin has a lot of sebum secretion, so whiteheads appear on the pores or chin in the butterfly zone, or blackheads often appear on the nose.
In this case, to remove dead skin cells, you should use a product containing fat-soluble ingredients. Therefore, a product containing BHA is suitable for oily skin or combination skin.
Refresh by Cica Body Wash provides acne care, sebum & oil care too!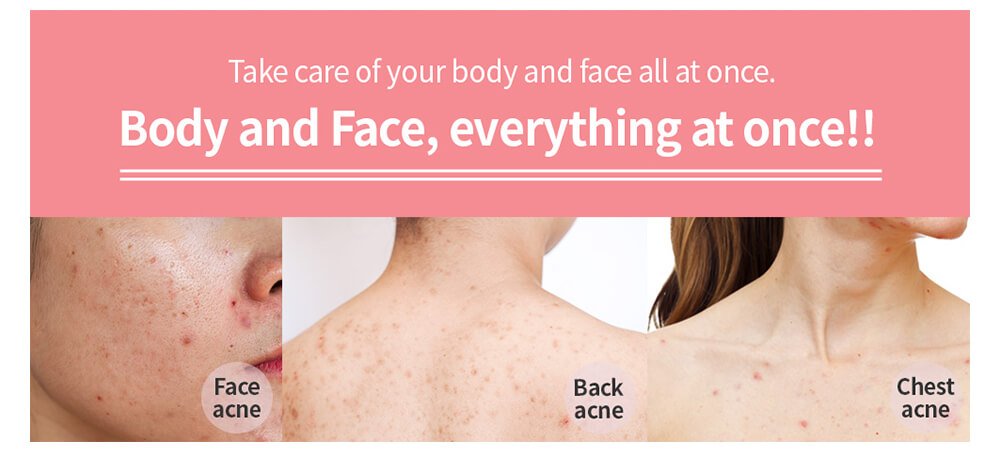 You might wonder what are causes of skin acne.

Main Features
Functional Cosmetic for acne-prone skin: Acne-prone skincare & Moisturizing for body Best formula for sebum control.
Skin Friendly Surfactant derived from natural ingredients: A hydrating body wash less skin irritation.
Rosemary Therapy: The natural scent of rosemary helps relax the mind and body.
pH balanced (pH 5.5+1):  Balanced pH makes the skin healthier.
Acne body wash, Refresh By Cica Body Wash can take care of your body & face all at once.
Main Ingredients
Centella Asiatica, Cica: Moisturizes, soothes and calms skin irritation and inflammation Being Called tiger grass.
Artichoke: Nourishes and improves skin elasticity.
Calamine: Mineral ingredients in pinkish powder Protects and soothes skin Manages oil-water balance
Skin Tests
1- Irritation Test
Test Institue: Human Skin Clinical Test Center Co.,
Test Period: 23\03\2021: 25\02\2021
Test Subject: 31 adults men and women aged (23:63)
Test Result: Benton Refresh by Cica Body Wash is judged to be a non-irritating product.
2- Moisturizing Effects 
moisturizing care after a shower without a skin tightening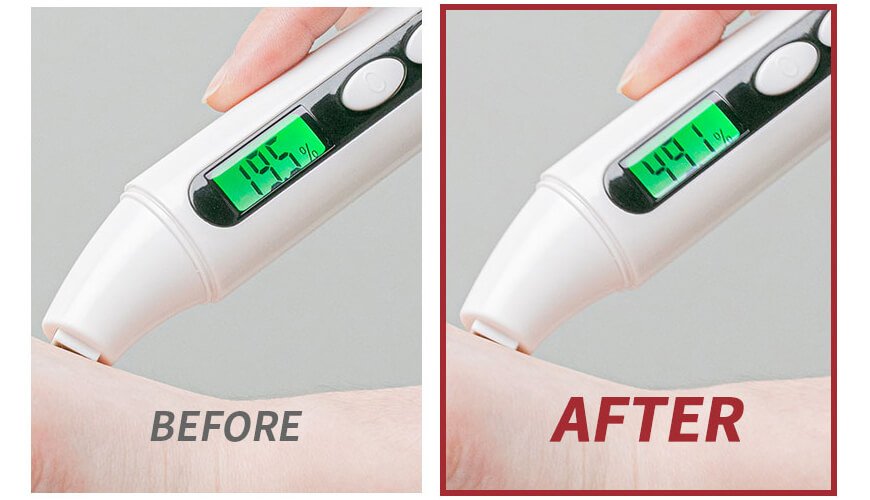 The moisture level increased 29.6% after one use
Refresh By Cica Body Wash with its refreshing Rosemary's natural scent that relaxes your exhausted body and mind
pH & Formulation
Pinkish translucent gel formulation with abundant and creamy foam texture. The rich and sticky foam gently wraps around the skin and helps clean and clear skincare. Its slightly acidic pH(5.5) helps balance the skin and makes it healthier.
How to use
Take a suitable amount on your hands or a shower towel and lather.
Gently massage the body and rinse thoroughly with lukewarm water.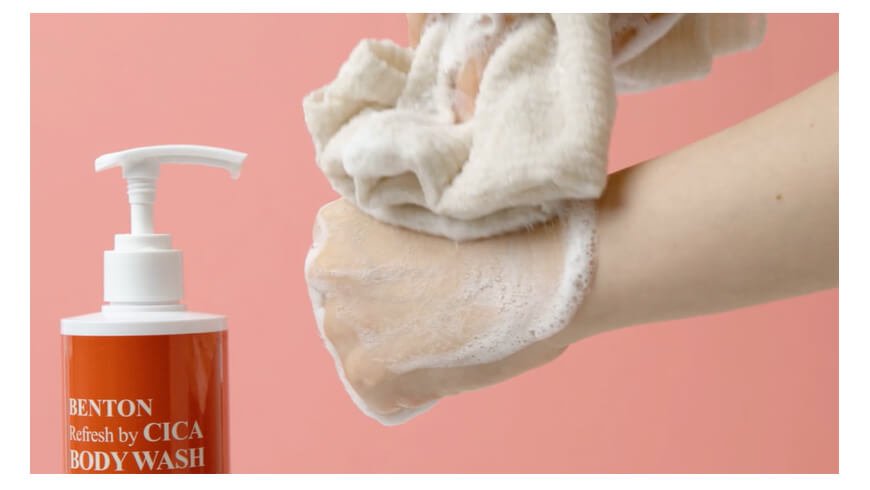 If you want to try a trustful acne healing body wash, we recommend Benton Cica body wash, you'll get the satisfaction you've never felt before.
Ingredients
Ingredients matter, not the brand name or the price
Excludes 20 harmful and controversial ingredients, volatile alcohol, PEGs, and silicones fundamentally
Aqua (Water}, Sodium MyristoylSarcosinate, Disodium Cocoamphodiacetate, CentellaAsiatica LeafWater, Copolimero di acrilati, Lauril betaina, Glicerina, 1,2-esandiolo, Cloruro di sodio, Glicole propilenico, Glicole butilenico, Acido salicilico, Estratto di Houttuynia Cordata, Chrysokemus Estratto, betaina, pantenolo, trealosio, metilpropandiolo, copolimero di stirene/acrilati, idrogenato, lecitina, estratto di nocciolo di avena sativa (avena), acqua di foglie di Camellia Sinensis, dipotassio glicirrizato, beta-glucano, melaleuca t, estratto di foglie di Crenitella) (Teaasia Sinensis) , Asiaticoside, Acido Madecassico, Acido Asiatico, FicusCarica (Fig) Estratto di frutta, Cianocobalamina, Calamina, CeramideNP, Polyquaternium-51, Disodium EDTA, He.xyleneGlycol, Trometamina, Ethylhexylglycerin, CitricAcid, Tocopherol, RosmarinusOfficinalis Oil (RosmarinusOfficinalis)