AROMATIC – Organic Rosehip Oil 30ml Net 1.0 fl. Once.
A 100% organic rosehip oil and the best moisturizing oil for your skin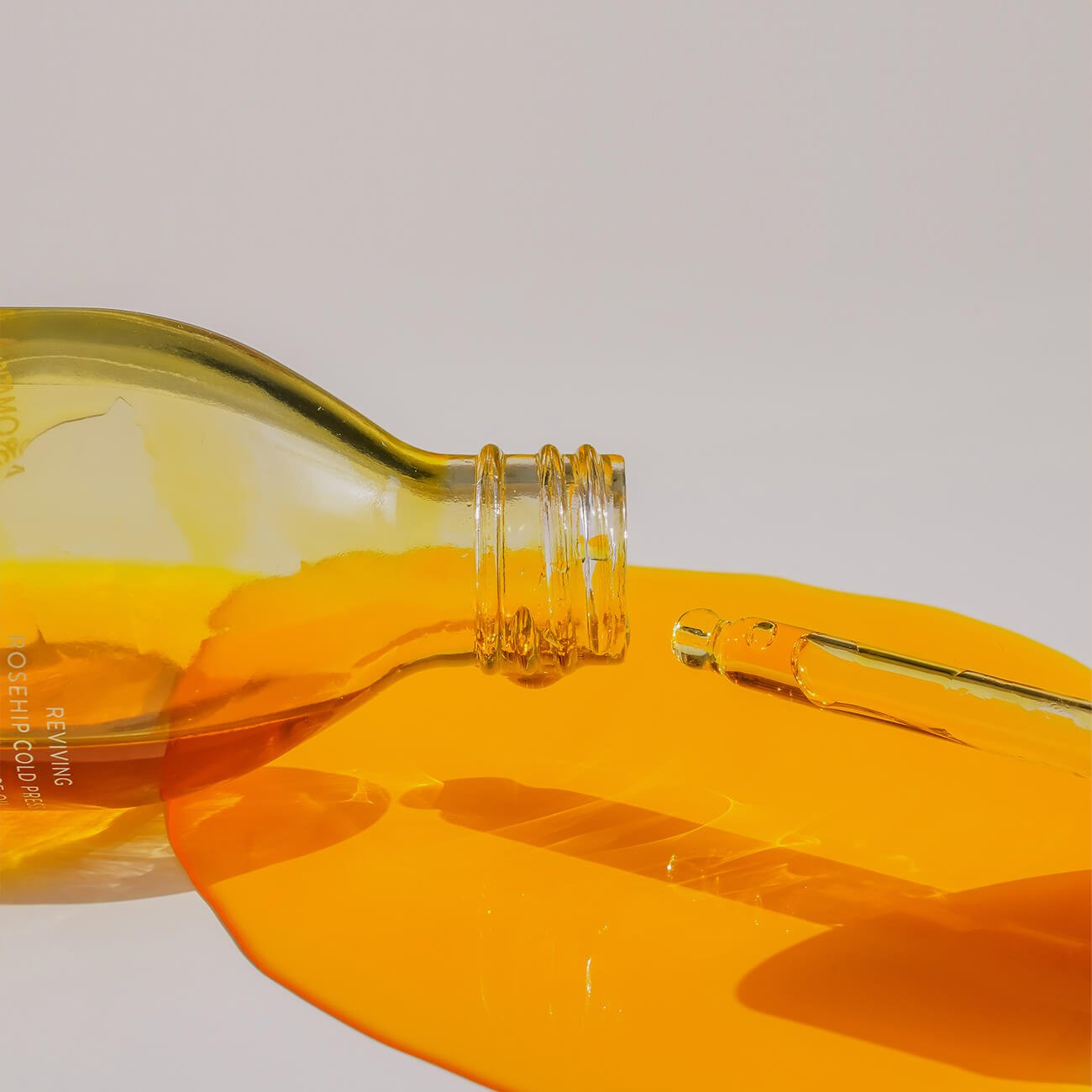 It is a high quality moisturizing face oil based on 100% ECOCERT certified organic rosehip oil. The oil, 100% concentrated in rosehip, cold pressed from natural rosehip fruit grown in the Andes, moisturizes the skin leaving it nourished and elastic. The cold press method extracts the active ingredients of natural raw materials using only physical pressure without applying high heat.
Aromatica Organic Rosehip Oil has not undergone the processes of discoloration or deodorization, which gives it a unique reddish color and minimizes the destruction of nutrients such as chlorophyll and tocopherol. More than a superfood, Rosehip has 20 times more vitamin C, A, B, E and P than lemon.
It is a refreshing and moisturizing formula that gives the feeling of the combination of serum and oil! It incredibly moisturizes the skin inside even with a small amount. It is suitable for all skin types, including dry skin.
Extraction method
UNREFINED EXPULSION PROCESS : An extraction method obtained by pressing the seeds to extract active ingredients from natural materials without high external heat. It does not experiment with bleaching and deodorant processes, but applies only minimal refining processes to remove impurities. It maintains the vivid original fragrance and color of natural materials and contains pure and beneficial ingredients.
Capacity and safety
30ml Net
Vegan
No animal cruelty
HOW TO USE
Heat 1-2 drops of organic rose oil in the palms of your hands and gently press on the face, allowing it to be completely absorbed by the skin. For best results, mix a few drops of oil with a little lotion or oily cream to give the skin a further increase in moisture.
Ingredients
100% organic ingredients
*Rosehip, fruit oil, *Organic raw materials