AROMATICA Tea Tree 53 Blemish Spot 10ml
A special blemish care of 53% tea tree solution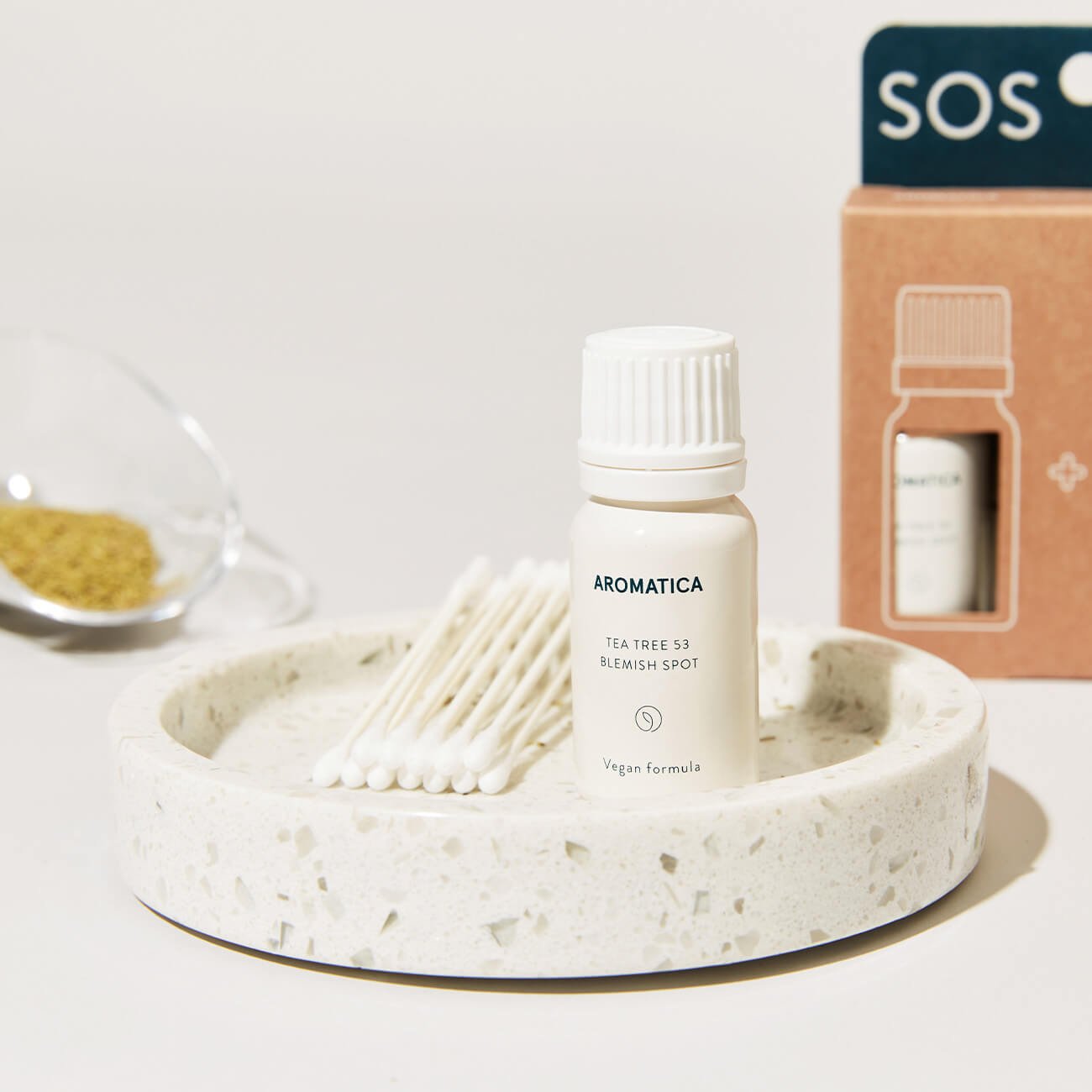 A Tea Tree 53 Blemish Spot is formulated with 20% natural tea tree oil and 33% organic tea tree extract. This natural oil contains Capryloyl salicylic acid used as a keratolytics for blackhead, whitehead and troubled skin. This treatment oil is designed for blemished, troubled skin occurring after shaving or before and after menstruation.
Capacity and Safety
10ml Net 0.3 fl.oz.
Vegan
Cruelty free
Extraction method
TINCTURE: A method of extraction by dissolving herbs or medicinal plants in ethyl alcohol for a certain amount of time without external heat to extract beneficial active ingredients. It can extract both water-soluble and fat-soluble ingredients with ethyl alcohol. Active and effective substances with low molecular weight quickly permeate into the skin.
HOW TO USE
Add 2-3 drops to a cotton bud and apply it to only affected areas 2-4 times a day.
Do not wet a cotton pad with solution and put it on the skin.
Ingredients
Natural ingredients 53.5%
Dipropylene Glycol(Moisturizer), Melaleuca Alternifolia Leaf Extract(Grain fermentation alcohol), *Melaleuca Alternifolia Leaf Oil, Capryloyl Salicylic Acid(Low-irritation exfoliant), *Limonene(Ingredient in Tea tree oil), Melissa Officinalis Leaf Water, *Linalool(Ingredient in Tea tree oil)
*Naturally found in essential oil(s)