AROMATICA Organic Golden Jojoba Oil 30ml Net 1.0 fl. oz.
Try dropping of golden jojoba's nutrients on dehydrated skin.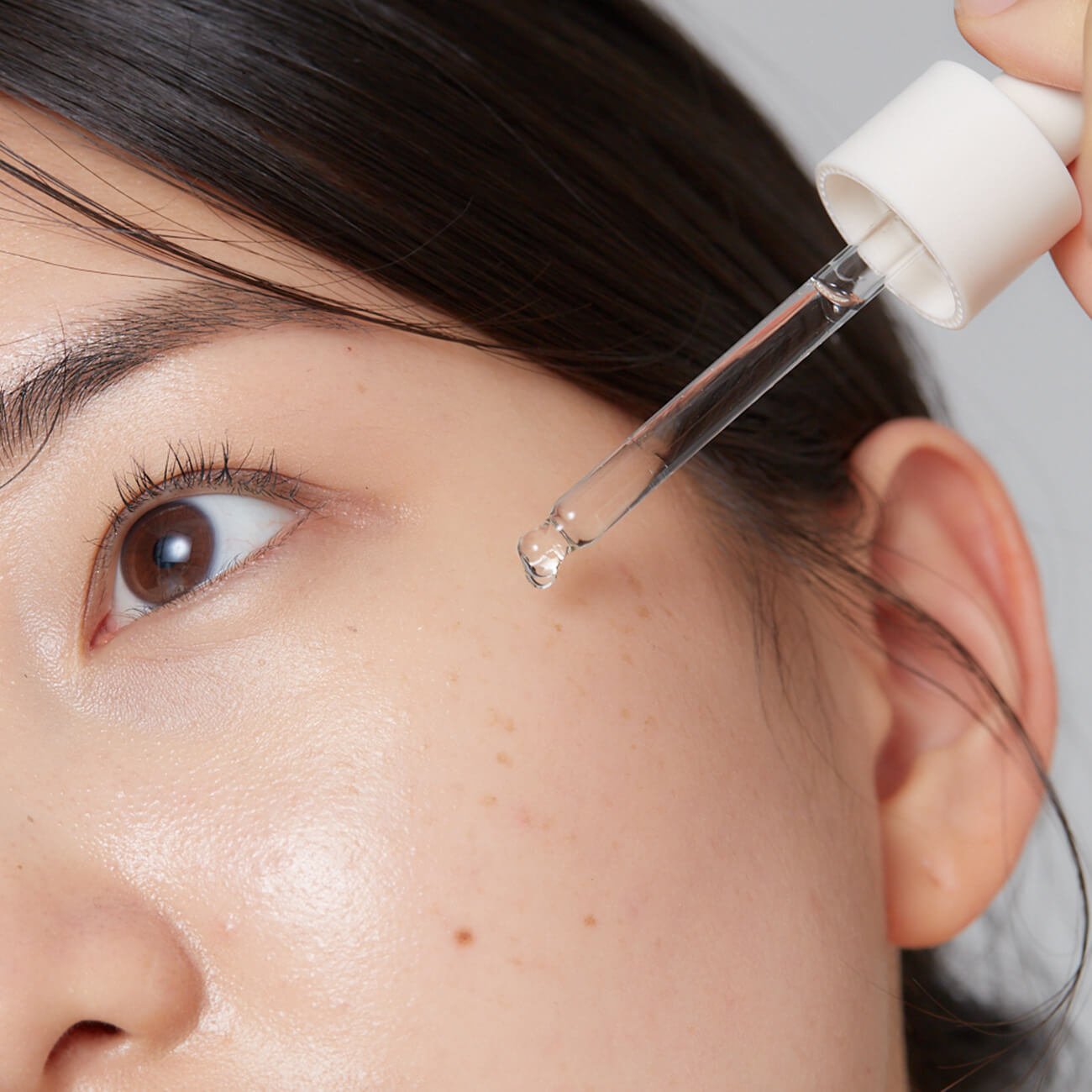 A drop of golden jojoba on dehydrated skin. Since jojoba oil has a stable molecular structure and similar structure to the human sebum, it boasts exceptional absorption and stability.
Additionally, it is rich in vitamins A, D, and E to make skin flexible, Experience the skin-strengthening solution oil that makes skin healthy by supplying not only moisture but also nourishing ingredients to dry, weakened skin. 100% pure jojoba extracted through a cold-press extraction method.
We chose the cold-press extraction method to extract the active ingredients of natural raw materials to apply only physical pressure and without applying high-temperature heat. It did not go through neither decolorization nor deodorization process, it fully contains nutrients such as Chlorophyll and Tocopherol.
The jojoba tree, which grows in the barren Israeli desert, withstands temperatures of over 60 degrees Celsius. It has recognized for its quality and stability by acquiring certification from COSMOS, a selective organic certification institute in Europe.
Capacity and Safety
30ml Net 1.0 fl. oz.
Vegan
Cruelty free
Extraction method
UNREFINED EXPELLER PROCESS: A method of extraction by pressing seeds to extract active ingredients from natural materials without external high heat. It does not experience bleaching and deodorant processes but only applies minimum refinement processes to remove impurities. It keeps the vivid original fragrance and color of natural materials and contains pure and beneficial ingredients.
HOW TO USE
Warm 1-2 drops of organic Rosehip oil in clean palms and gently press onto face, allowing it to fully absorb into the skin. For best results, mix a few drop of the oil with less oily lotion or cream to give your skin an extra boost of moisture.
Ingredients
Organic Simmondsia Chinensis (Jojoba) Seed Oil (100%)