Organic Aloe Vera Gel 300ml
An organic aloe vera gel with powerful skin-soothing formula
95% Organic Aloe Vera Gel, Infinite confidence with calming moisturizer.
ZERO irritant soothing gel to quickly calm angry and irritated skin. Apply to skin that has been damaged by the external environment including ultraviolet rays and to sensitive skin that is difficult to handle.
A gentle gel, formulated with USDA certified organic aloe vera gel, calms your skin immediately with no sticky residue, leaving skin moisturized and soft.
It has a minimal, neat design and pumping type package considering hygiene and convenience.
The transparent package that can be seen with the naked eye also expresses the confidence of the quality while adding pureness, softness, and luxury to the gel type formulation.
Aloe Vera Gel is a non-sticky colorless light refreshing gel, is absorbed quickly throughout the face and body, soothes the skin.
Once absorbed, you can feel the smooth and moisturized skin.
Capacity and Safety
300ml Net 10.1 fl. oz.
Vegan
Cruelty free
Extraction method
STEAM DISTILLATION: A method of extraction invented by the Persian chemist Ibn Sina (also known as Avicenna) in the 10th century by using steam to extract essential oil and floral water (also known as hydrosol) from flowers and herbs.
Floral water (hydrosol) with water-soluble aromatic ingredients provides its original fragrance and energy to skin for balanced skincare.
DECOCTION: A method of extraction by boiling herbs or medicinal plants in water over low heat for a long time to extract active ingredients.
It is a physical method that has a long history and extracts active ingredients effectively from natural materials.
HOW TO USE
Apply to face&body and gently massage until fully absorbed.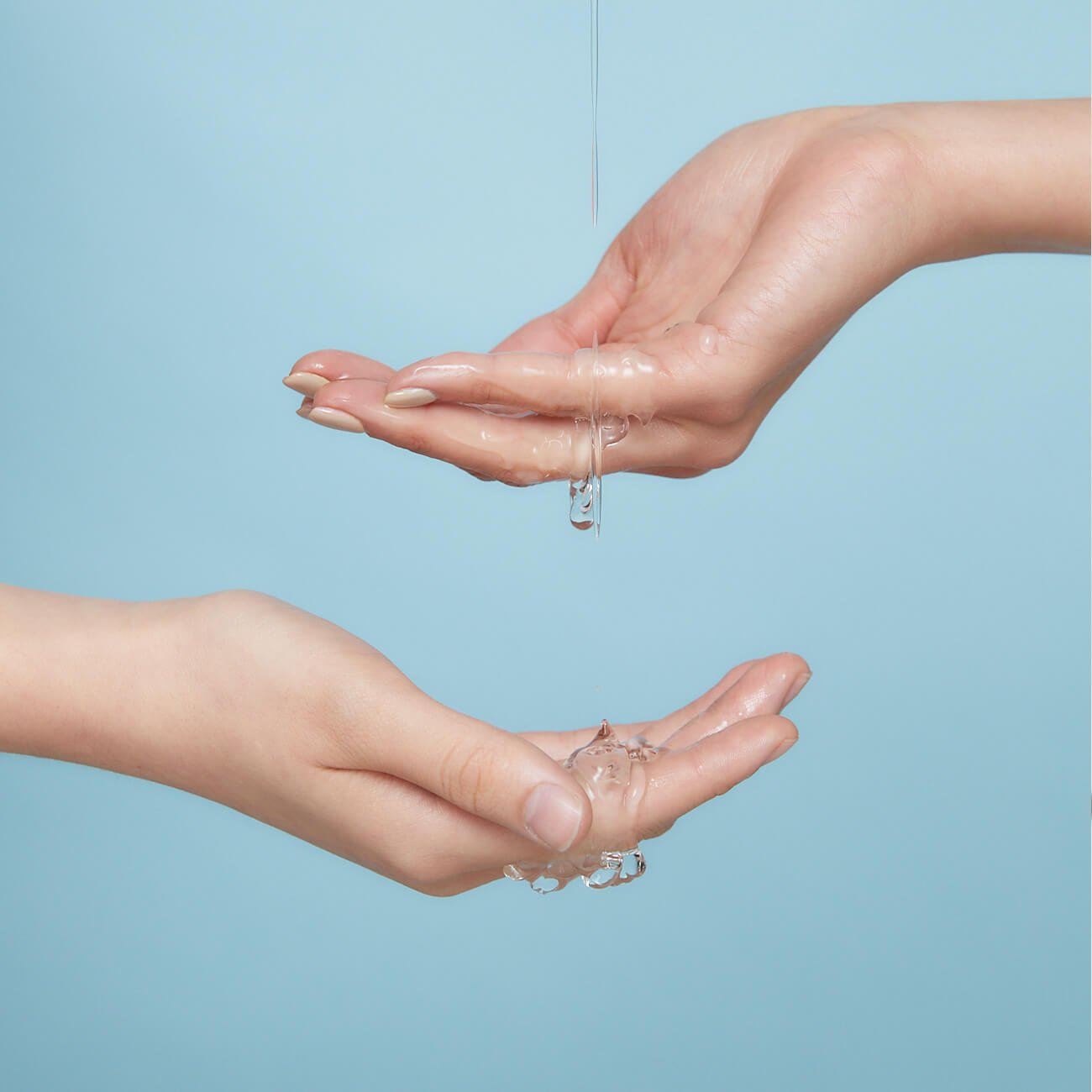 Ingredients
Organic ingredients 95.5%, Natural ingredients 99.5%
*Aloe Barbadensis Leaf Extract, Propanediol(Plant-derived moisturizer), Chamaecyparis Obtusa Leaf Extract, *Rosmarinus Officinalis Leaf Water, Rosa Rugosa Leaf Extract, Sodium Carbomer, Melissa Officinalis Leaf Extract, Maltodextrin(Polysaccharides moisturizer)
*Organic raw material(s)