Specially created sheet made of bamboo and albumen (egg white). Mild acidic pH essence with pH level close to your skin's original level of acidity gently takes care of your skin! Heartleaf: #Soothing Care #Moisturizing care
---
Mild acidic pH sheet mask
Heartleaf fit
Crystal clear skin!
Take care of your skin with crystal clear skin pack
with pH value which is nearly close to your skin's without any irritation
---
Mild acidic pH.
Strengthen immunity of skin
and adjust pH balance to maintain healthy skin!
---
Heartleaf.
#Calm care #Transparent Moisture Pack #Moisturizing
Take care of your sensitive skin without irritating your skin.
It perfectly soothes skin and makes it relieved.
---
ALBAM.
ALBAM = Albumin + BAMboo
Special ALBAM sheet made of bamboo fabric and albumin(egg white)
If you apply pack to skin, the sheet starts to tighten
and improve elasticity of skin while providing effective
ingredients of essence and absorbing.
---
FIT!
A bottle of serum absorbs into skin!
Moisturize your skin with a 30ml bottle of
ampoule without any skin irritation!
* This product passed skin irritation test
---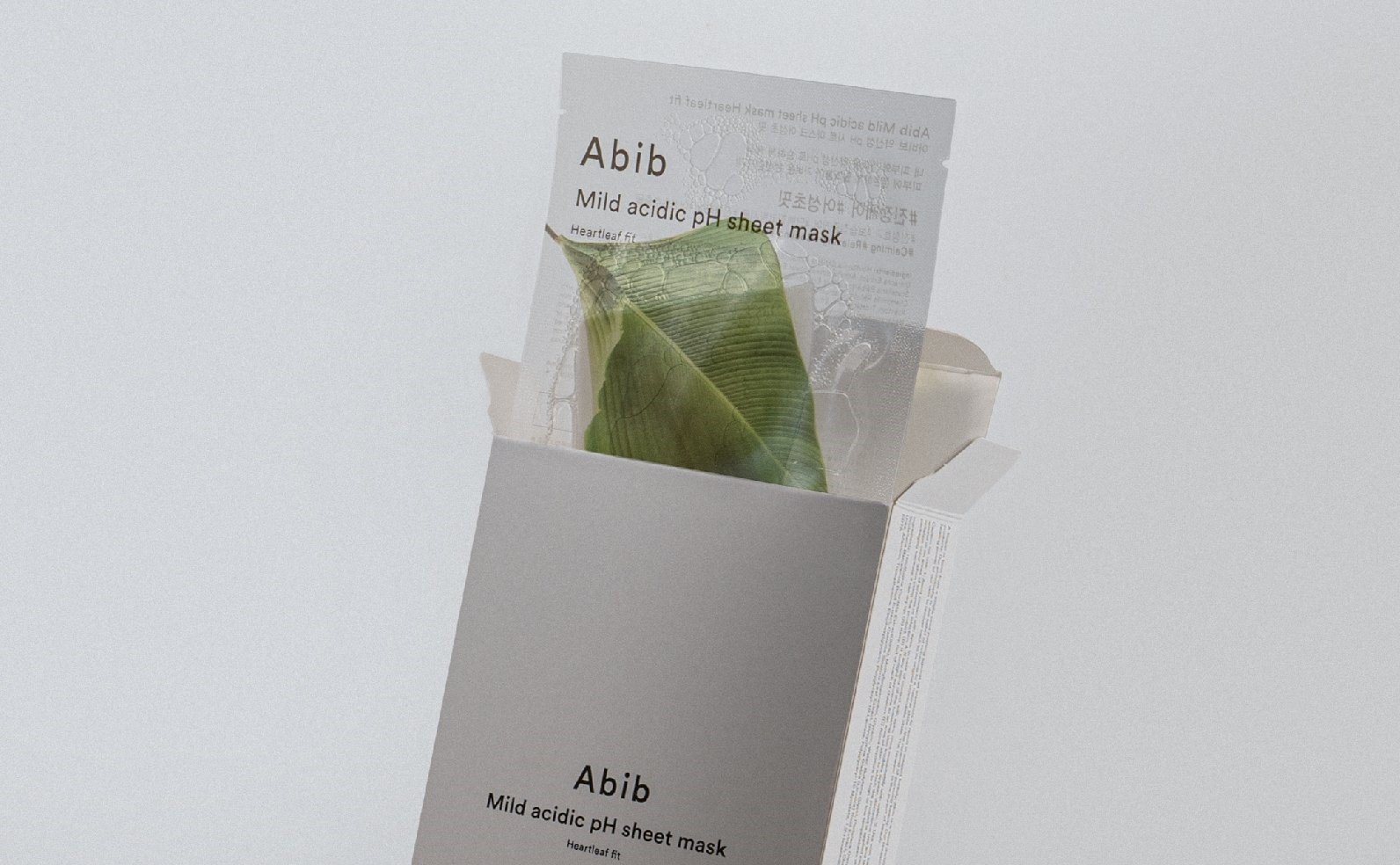 Less stress.
Hypoallergenic test done!
---
Ingredients
Houttuynia Cordata Extract, Methylpropanediol, Glycerin, Water, Butylene Glycol, Portulaca Oleracea Extract, Althaea Rosea Flower Extract, Centella Asiatica Extract, Polygonum Cuspidatum Root Extract, Scutellaria Baicalensis Root Extract, Camellia Sinensis Leaf Extract, Glycyrrhiza Glabra (Licorice) Root Extract, Chamomilla Recutita (Matricaria) Flower Extract, Rosmarinus Officinalis (Rosemary) Leaf Extract, Hydroxyethyl Urea, Allantoin, Tromethamine, Ethylhexylglycerin, Polyglyceryl-10 Laurate, Polyglyceryl-10 Myristate, 1,2-Hexanediol, Madecassoside, Asiaticoside, Asiatic Acid, Madecassic Acid, Carbomer, Caffeine, Xanthan Gum, Disodium EDTA
---
Caution for use
1. Avoid contact with eyes. In case of contact with eyes, rinse immediately with water.
2. Use with caution if you are highly sensitive to any bandages or wet compresses.
3. Do not use the product on an open skin wound or on areas of eczema or infection.
4. If any signs of the following skin troubles appear, discontinue use and talk to your dermatologist as it may aggravate the condition.
(A) If any conditions such a rash, swelling, itching, or irritation occur when using the product. (B) If sunlight exposure to an area of skin to which the product is applied causes skin irritation an above.
5. Storage and handling instructions.
(A) Apply immediately after removing it from packaging because it can dry up. (B) Keep out of reach of children. (C) Avoid exposure to high or low temperatures or sun.
---