Two ingredients – snail dross and bee venom – come together in this serum to provide a multitude of benefits for the skin.
The Serum Bee Ultimate Serum is the new product of the "Bee Snail Bee" collection. The serum is designed to protect and add elasticity to the skin, helping to eliminate skin imperfections, providing a dual effect of brightness and care of wrinkles. It is great for sensitive skin as it lacks artificial scents and alcohol. However, those sensitive to bee venom should be cautious before use.
---
Benton recommends this serum for all skin types. It is light enough for oily skin and provides hydration to rebalance the oil-water ratio, immediate hydration for dry skin, elasticity and vitality for aging skin, protection and prevention of loss of hydration for sensitive or damaged skin. This serum is literally a product suitable for different skin types and skin problems.
The base of the serum is the filtered secretion of snail fermented with yeast derived from grapes and then filtered. It works to repair the skin, clear scars from acne and treat hyperpigmentation. The extract of tea leaves and camellia sinensis offer additional soothing and anti-acne benefits.
Niacinmimide andadenosine provide, respectively, additional benefits of clearing and fighting wrinkles. The delicate formula is free of perfume, volatile alcohol, PEG and has a slightly acidic pH that is similar to that of the skin.
---
The key ingredient of this serum is the 70 of saccaromicetes / filtration of snail secretion. Snail mucus is an ingredient of the Holy Grail for many as it offers soothing, protective and restitant properties of the skin. Yeast (saccaromiceti) in the fermentation process helps to refine the skin and facilitates the absorption of active ingredients in the skin.
The tea tree is known for its anti-inflammatory, anti-blemish and soothing properties. This is great for oily skin or people with acne-like skin like me. Dry skin doesn't have to worry because this serum is ultra moisturizing!
---
Some other important ingredients include niacinamide to lighten, willow bark extract to curb oil production, beta-glucan for soothing skin and adenosine for wrinkle care. It is chock-full of soothing and moisturizing ingredients while being oil-free.
There is no added perfume in this product and it's practically odorless.
Structure
Super light and silk-like consistency.
---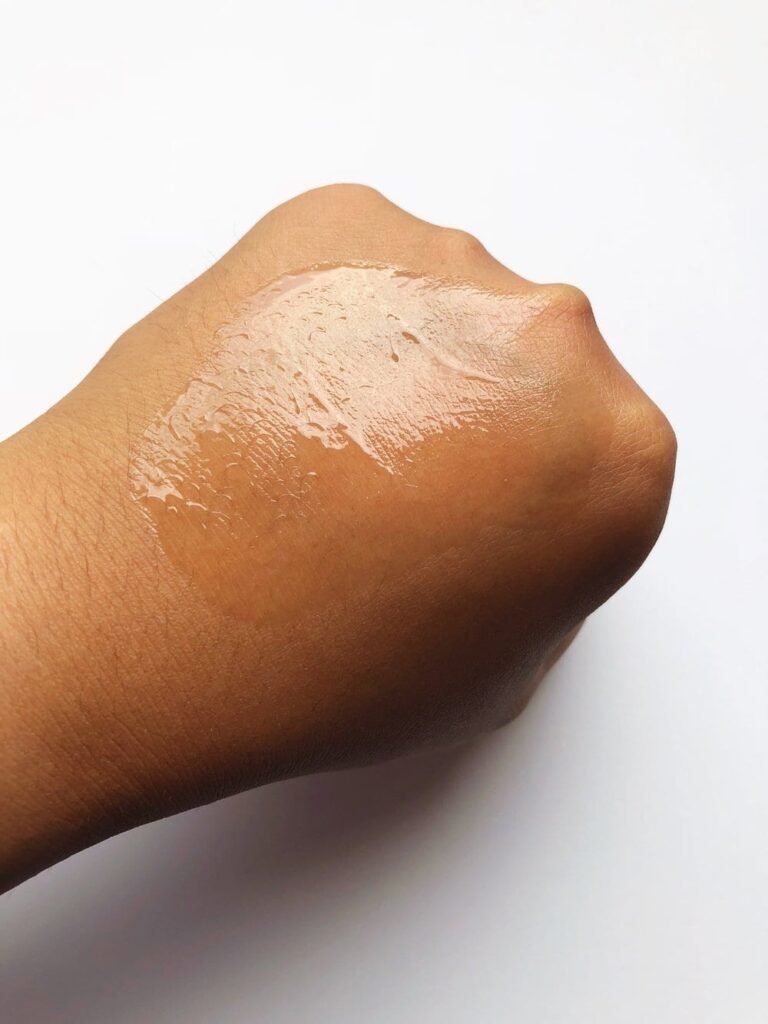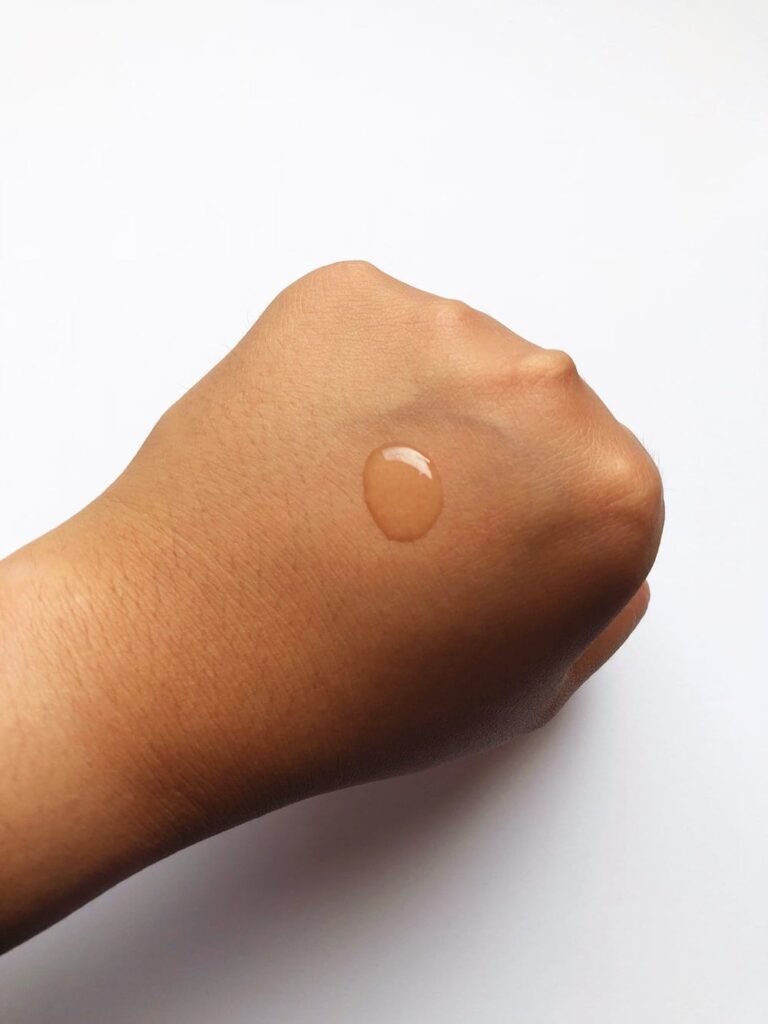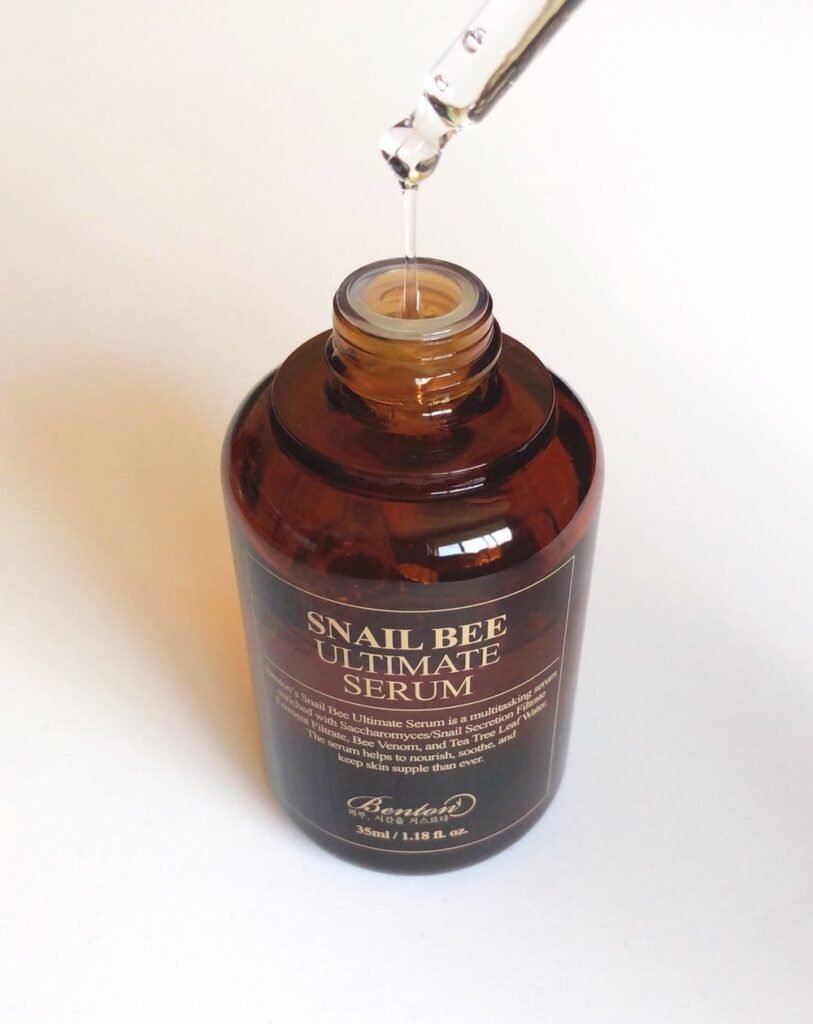 ---
Ingredients
Saccharomyces / Snail Secretion Filtered Ferment Filtered, Melaleuca Alternifolia (Tea Tree) Leaf Water, Water (Water), Camellia Sinensis Leaf Water, Butilene Glycol, 1.2-Esanediol, Niacinamide, Glycerin, Pentilenglicole, Aloe Barbadensis Leaf Juice powder, Hyaluronate Sodium, Chamaecyparis Obtusa Leaf Extract, Diospyros Kaki Leaf Extract, Ulmus Campestris Bark Extract (Elm), Asian Plantago Extract, Typed Laminaria Extract, Salix Bark Extract ( Alba Salice), Aloe's Barbadensis leaf extract, Altea root extract, Rosetera, Allantoina, Adenosine, Bee poison, beta-glucan, betaine, panchenol, citric acid, capillile glycol, xantano gum
---