VANAV – Hot & Cool Skin Fit Temperature – facelift
4 Way to effect signature and facelift for neck and decoltè face: cooling, heating, cold massage, pore reduction effect
The normal body temperature is 36.5oC but the normal skin temperature is 31oC! Always keep your skin temperature healthy and stable with VanaV Hot and Cool Skin Fit. Titanium head for the body, suitable for delicate and sensitive skin. 39oC MODE RECALDAMENT: How to use a hot steam towel and enlarge the pores for a deep clean. 36oC MODE BOOSTER: 36oC similar to human temperature combined with a vibrating massage promote scan touting cosmetics. Enjoy damp and vibrant skin with a facial massage! 13oC RAFFREDDAMENT: Cool those red cheeks burned in the sun! Maintain a moderate skin temperature for the beauty of the skin. 5oC TEMPERATURE OF SERRAGE: 5oC cold as ice combined with vibrating massage winds the skin. Squeeze your relaxed pores for a smooth, elastic facial tone!
All-in-one skin care device, with 4-level temperature modes. Customize your skin care, based on
conditions of your daily skin.
4 modes to discover:
1. Heating mode for a regular massage OPENING OF PORI At 39 degrees C
2. Basic skin care and application of moisturizer or nutrient cream VIBRATION AND 36 C allow the complete absorption of cosmetics
3. Booster mode for massage along the texture of the MASSAGE skin
4. Tightening mode to complete the COOLING massage at 13 degrees C for self-damaged skin or for a face firming effect and pore closure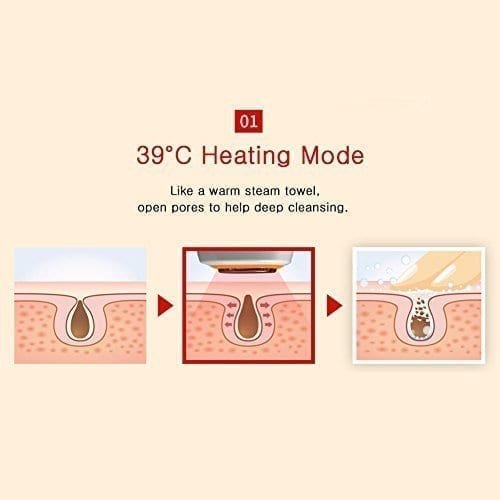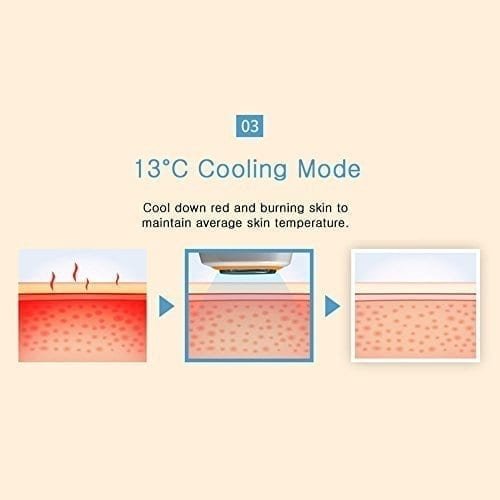 When using the mask package
1. Heating mode for a smooth massage
2. Apply the face mask package
3. Massage booster mode with mask wrap on face
4. Tightening mode to end the massage
During makeup
1. Before the color trick, tighten the pores that bother you with the massage of tightening mode.
2. The pores stiffen temporarily, for full coverage and a uniform expression
Other uses
– Cooling: Cool down when the strong hot wind warms your face
– Heating: increase the facial temperature with heating
– Swollen eye covers: Use screwing mode to cool your eyelids in the morning
– Contusion: Use tightening care to help bruises and black eye
Product package: main device, user guide, charging adapter, device support
built-in battery rechargeable