---
---
Reveal your naturally radiant, pearlescent skin.
Snowise Brightening Cushion leaves your skin with a pearlescent glow that's brighter and more radiant.
---
Mother-of-pearl complex EX™'s dazzling brilliance
Sulwhasoo's Pearlescent Complex EX formula boosts your skin's natural radiance, brightening dull-looking skin
almost immediately with special luminescent glow.
---
Discovering beauty in Korean White Ginseng
Snowise Brightening Cushion uses white ginseng polysaccharide extract, the common component of Snowise Brightening
skincare, radiates the moisture-light reflected in skin, to enrich your skin, leaving it looking moisturized, clear, and translucent. White Lilium Longiflorum flower extract boasts an antioxidant efficacy that purifies your skin and boosts skin tone.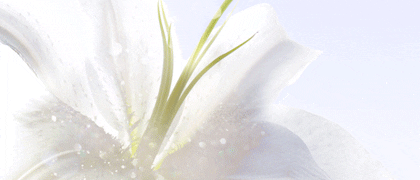 ---
Flawless and long-lasting coverage
Sulwhasoo's Air Glow Formula and Slim Fit Applicator helps create natural and flawless looking skin with a thin
application that goes on lightly across your entire face.
---
6 special shades for Asian skin tones
With our extensive research on Asian complexions, Sulwhasoo has uncovered 6 unique shades that help reveal the elegance and natural luminosity of your skin while naturally covering blemishes and letting skin shine with brilliance.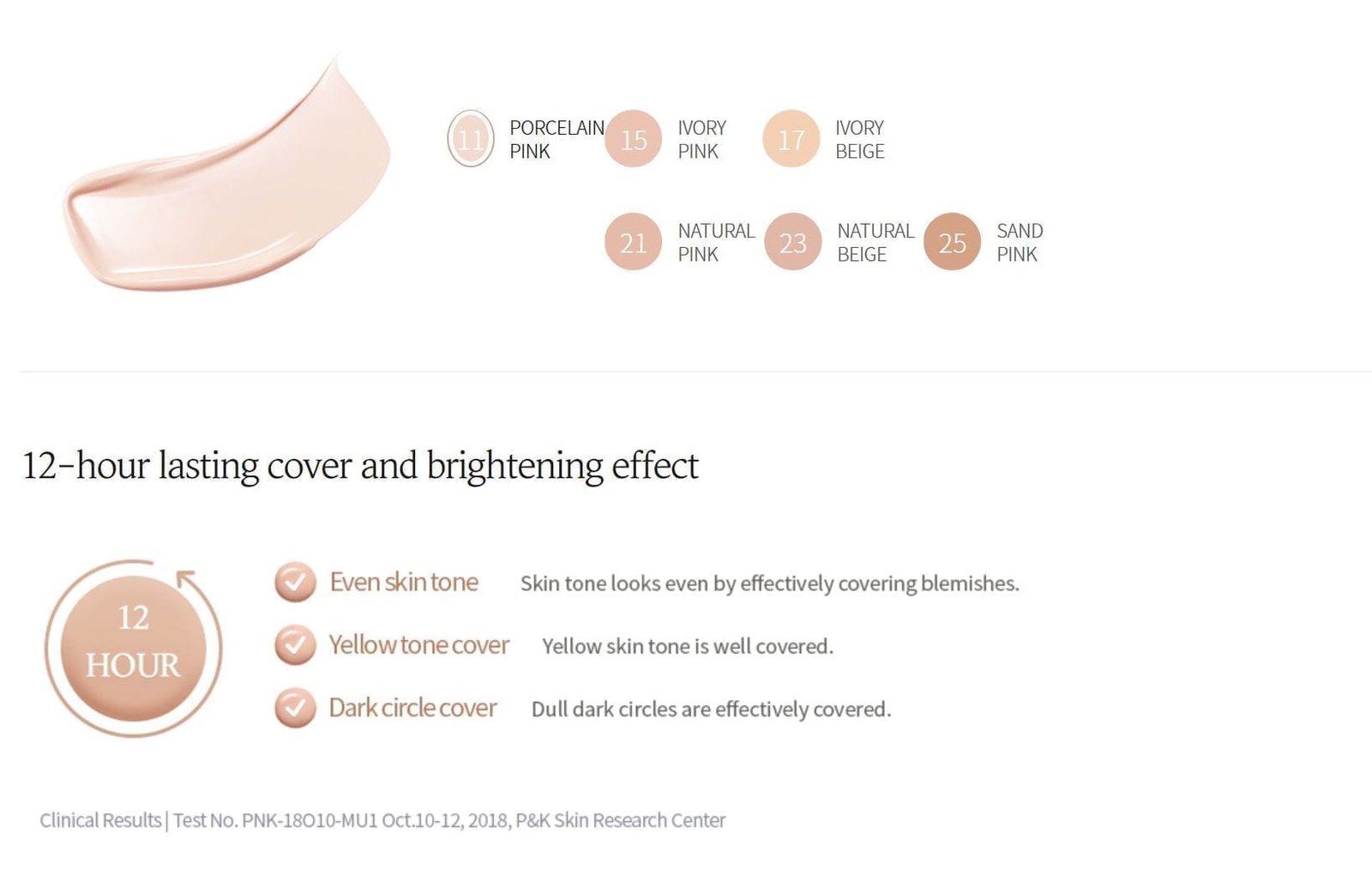 ---
How to Use
After applying a Sulwhasoo makeup balancer, use the puff to dispense the right amount and apply according to the
texture skin. Then, pat a dry.
---
---
Ingredients
[No.11] WATER / AQUA / EAU, CYCLOPENTASILOXANE, HOMOSALATE, TITANIUM DIOXIDE (CI 77891), ETHYLHEXYL METHOXYCINNAMATE, TITANIUM DIOXIDE (NANO), PHENYL TRIMETHICONE, CYCLOHEXASILOXANE, LAURYL PEG-9 POLYDIMETHYLSILOXYETHYL DIMETHICONE, POLYMETHYL METHACRYLATE, BUTYLENE GLYCOL DICAPRYLATE/DICAPRATE, PROPANEDIOL, BUTYLENE GLYCOL, NIACINAMIDE, DISTEARDIMONIUM HECTORITE, PEG-10 DIMETHICONE, ACRYLATES/ETHYLHEXYL ACRYLATE/DIMETHICONE METHACRYLATE COPOLYMER, 1, 2-HEXANEDIOL, SODIUM CHLORIDE, ALUMINA, IRON OXIDES (CI 77492), BISMUTH OXYCHLORIDE (CI 77163), CAMELLIA JAPONICA SEED OIL, FRAGRANCE / PARFUM, CAPRYLYL GLYCOL, ALUMINUM HYDROXIDE, ETHYLHEXYL HYDROXYSTEARATE, TRIETHOXYCAPRYLYLSILANE, LIMONENE, IRON OXIDES (CI 77491), SIMETHICONE, GLYCERYL CAPRYLATE, ETHYLHEXYLGLYCERIN, DISODIUM EDTA, IRON OXIDES (CI 77499), LINALOOL, MOTHER OF PEARL, LILIUM CANDIDUM FLOWER EXTRACT, BHT, GERANIOL, CITRONELLOL, CITRAL, TOCOPHEROL, PANAX GINSENG ROOT EXTRACT
[No.15] WATER / AQUA / EAU, CYCLOPENTASILOXANE, HOMOSALATE, TITANIUM DIOXIDE (CI 77891), ETHYLHEXYL METHOXYCINNAMATE, TITANIUM DIOXIDE (NANO), PHENYL TRIMETHICONE, CYCLOHEXASILOXANE, POLYMETHYL METHACRYLATE, LAURYL PEG-9 POLYDIMETHYLSILOXYETHYL DIMETHICONE, BUTYLENE GLYCOL DICAPRYLATE/DICAPRATE, PROPANEDIOL, BUTYLENE GLYCOL, NIACINAMIDE, DISTEARDIMONIUM HECTORITE, PEG-10 DIMETHICONE, ACRYLATES/ETHYLHEXYL ACRYLATE/DIMETHICONE METHACRYLATE COPOLYMER, IRON OXIDES (CI 77492), 1, 2-HEXANEDIOL, SODIUM CHLORIDE, ALUMINA, BISMUTH OXYCHLORIDE (CI 77163), CAMELLIA JAPONICA SEED OIL, FRAGRANCE / PARFUM, CAPRYLYL GLYCOL, ALUMINUM HYDROXIDE, ETHYLHEXYL HYDROXYSTEARATE, IRON OXIDES (CI 77491), LIMONENE, TRIETHOXYCAPRYLYLSILANE, SIMETHICONE, GLYCERYL CAPRYLATE, ETHYLHEXYLGLYCERIN, DISODIUM EDTA, IRON OXIDES (CI 77499), LINALOOL, MOTHER OF PEARL, LILIUM CANDIDUM FLOWER EXTRACT, BHT, GERANIOL, CITRONELLOL, CITRAL, TOCOPHEROL, PANAX GINSENG ROOT EXTRACT
[No.17] WATER / AQUA / EAU, CYCLOPENTASILOXANE, HOMOSALATE, TITANIUM DIOXIDE (CI 77891), ETHYLHEXYL METHOXYCINNAMATE, TITANIUM DIOXIDE (NANO), PHENYL TRIMETHICONE, CYCLOHEXASILOXANE, POLYMETHYL METHACRYLATE, LAURYL PEG-9 POLYDIMETHYLSILOXYETHYL DIMETHICONE, BUTYLENE GLYCOL DICAPRYLATE/DICAPRATE, PROPANEDIOL, BUTYLENE GLYCOL, NIACINAMIDE, DISTEARDIMONIUM HECTORITE, PEG-10 DIMETHICONE, ACRYLATES/ETHYLHEXYL ACRYLATE/DIMETHICONE METHACRYLATE COPOLYMER, IRON OXIDES (CI 77492), 1, 2-HEXANEDIOL, SODIUM CHLORIDE, ALUMINA, BISMUTH OXYCHLORIDE (CI 77163), CAMELLIA JAPONICA SEED OIL, FRAGRANCE / PARFUM, CAPRYLYL GLYCOL, ALUMINUM HYDROXIDE, ETHYLHEXYL HYDROXYSTEARATE, LIMONENE, IRON OXIDES (CI 77491), TRIETHOXYCAPRYLYLSILANE, SIMETHICONE, GLYCERYL CAPRYLATE, ETHYLHEXYLGLYCERIN, DISODIUM EDTA, IRON OXIDES (CI 77499), LINALOOL, MOTHER OF PEARL, LILIUM CANDIDUM FLOWER EXTRACT, BHT, GERANIOL, CITRONELLOL, CITRAL, TOCOPHEROL, PANAX GINSENG ROOT EXTRACT
[No.21] WATER / AQUA / EAU, CYCLOPENTASILOXANE, HOMOSALATE, TITANIUM DIOXIDE (CI 77891), ETHYLHEXYL METHOXYCINNAMATE, TITANIUM DIOXIDE (NANO), PHENYL TRIMETHICONE, CYCLOHEXASILOXANE, LAURYL PEG-9 POLYDIMETHYLSILOXYETHYL DIMETHICONE, POLYMETHYL METHACRYLATE, BUTYLENE GLYCOL DICAPRYLATE/DICAPRATE, PROPANEDIOL, BUTYLENE GLYCOL, NIACINAMIDE, DISTEARDIMONIUM HECTORITE, PEG-10 DIMETHICONE, ACRYLATES/ETHYLHEXYL ACRYLATE/DIMETHICONE METHACRYLATE COPOLYMER, IRON OXIDES (CI 77492), 1, 2-HEXANEDIOL, SODIUM CHLORIDE, ALUMINA, BISMUTH OXYCHLORIDE (CI 77163), CAMELLIA JAPONICA SEED OIL, FRAGRANCE / PARFUM, CAPRYLYL GLYCOL, IRON OXIDES (CI 77491), ALUMINUM HYDROXIDE, ETHYLHEXYL HYDROXYSTEARATE, TRIETHOXYCAPRYLYLSILANE, LIMONENE, SIMETHICONE, GLYCERYL CAPRYLATE, ETHYLHEXYLGLYCERIN, DISODIUM EDTA, IRON OXIDES (CI 77499), LINALOOL, MOTHER OF PEARL, LILIUM CANDIDUM FLOWER EXTRACT, BHT, GERANIOL, CITRONELLOL, CITRAL, TOCOPHEROL, PANAX GINSENG ROOT EXTRACT
[No.23] WATER / AQUA / EAU, CYCLOPENTASILOXANE, HOMOSALATE, TITANIUM DIOXIDE (CI 77891), ETHYLHEXYL METHOXYCINNAMATE, TITANIUM DIOXIDE (NANO), PHENYL TRIMETHICONE, CYCLOHEXASILOXANE, LAURYL PEG-9 POLYDIMETHYLSILOXYETHYL DIMETHICONE, POLYMETHYL METHACRYLATE, BUTYLENE GLYCOL DICAPRYLATE/DICAPRATE, PROPANEDIOL, BUTYLENE GLYCOL, NIACINAMIDE, DISTEARDIMONIUM HECTORITE, PEG-10 DIMETHICONE, ACRYLATES/ETHYLHEXYL ACRYLATE/DIMETHICONE METHACRYLATE COPOLYMER, IRON OXIDES (CI 77492), 1, 2-HEXANEDIOL, SODIUM CHLORIDE, ALUMINA, BISMUTH OXYCHLORIDE (CI 77163), CAMELLIA JAPONICA SEED OIL, FRAGRANCE / PARFUM, IRON OXIDES (CI 77491), CAPRYLYL GLYCOL, ALUMINUM HYDROXIDE, ETHYLHEXYL HYDROXYSTEARATE, TRIETHOXYCAPRYLYLSILANE, LIMONENE, SIMETHICONE, GLYCERYL CAPRYLATE, ETHYLHEXYLGLYCERIN, IRON OXIDES (CI 77499), DISODIUM EDTA, LINALOOL, MOTHER OF PEARL, LILIUM CANDIDUM FLOWER EXTRACT, BHT, GERANIOL, CITRONELLOL, CITRAL, TOCOPHEROL, PANAX GINSENG ROOT EXTRACT
[No.25] WATER / AQUA / EAU, CYCLOPENTASILOXANE, HOMOSALATE, TITANIUM DIOXIDE (CI 77891), ETHYLHEXYL METHOXYCINNAMATE, TITANIUM DIOXIDE (NANO), PHENYL TRIMETHICONE, CYCLOHEXASILOXANE, LAURYL PEG-9 POLYDIMETHYLSILOXYETHYL DIMETHICONE, BUTYLENE GLYCOL DICAPRYLATE/DICAPRATE, PROPANEDIOL, POLYMETHYL METHACRYLATE, BUTYLENE GLYCOL, NIACINAMIDE, DISTEARDIMONIUM HECTORITE, PEG-10 DIMETHICONE, IRON OXIDES (CI 77492), ACRYLATES/ETHYLHEXYL ACRYLATE/DIMETHICONE METHACRYLATE COPOLYMER, 1, 2-HEXANEDIOL, SODIUM CHLORIDE, ALUMINA, BISMUTH OXYCHLORIDE (CI 77163), CAMELLIA JAPONICA SEED OIL, IRON OXIDES (CI 77491), FRAGRANCE / PARFUM, CAPRYLYL GLYCOL, ALUMINUM HYDROXIDE, ETHYLHEXYL HYDROXYSTEARATE, TRIETHOXYCAPRYLYLSILANE, LIMONENE, IRON OXIDES (CI 77499), SIMETHICONE, GLYCERYL CAPRYLATE, ETHYLHEXYLGLYCERIN, DISODIUM EDTA, LINALOOL, MOTHER OF PEARL, LILIUM CANDIDUM FLOWER EXTRACT, BHT, GERANIOL, CITRONELLOL, CITRAL, TOCOPHEROL, PANAX GINSENG ROOT EXTRACT