H.A BOOSTER AMPOULE for high pressure ampoule sprayer
High pressure ampoule sprayer Omega Injection for skin professionals, which improves the moisture level of the skin by spraying nano-thick ampoules at high pressure without damaging the skin. This is one of the four ampoules of Omelon for skin professionals developed optimized for omega injection.
A special solution to care your skin with glowing skin.
It is an ampoule for skin professionals, which intensively supply moisture and nutrition using containing patented skin elasticity & vegetable ingredients.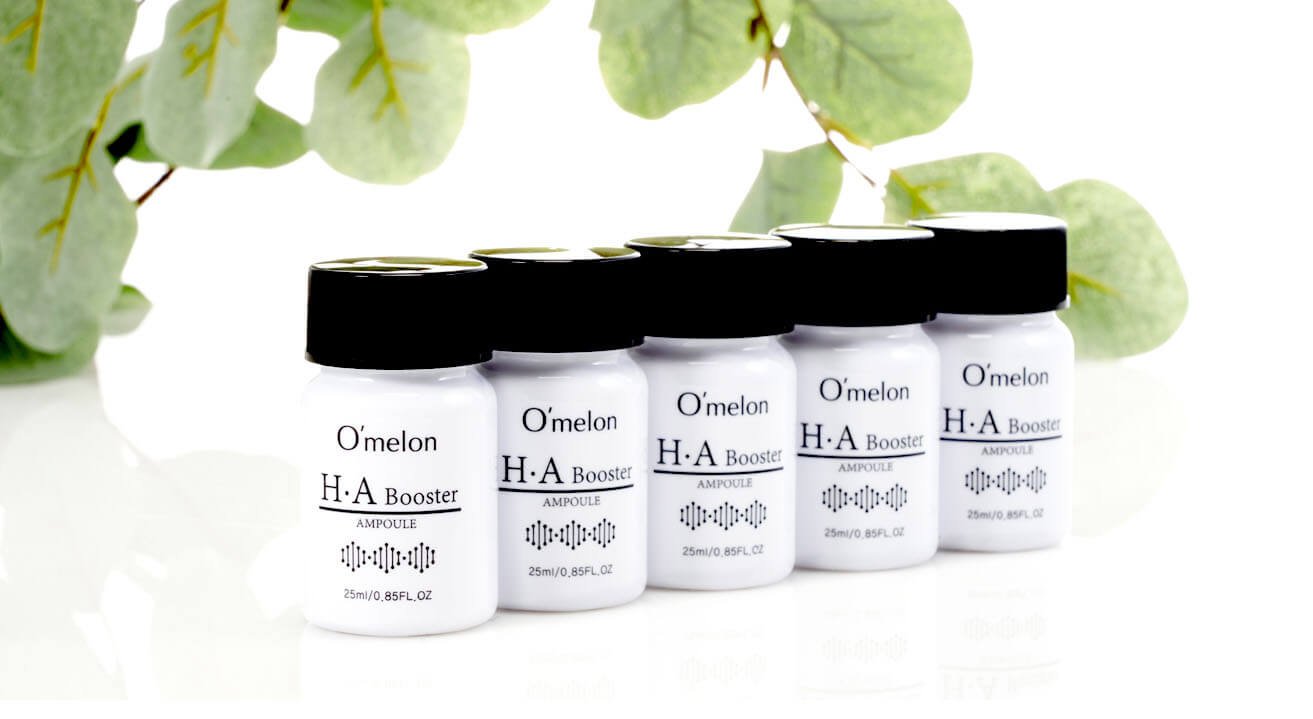 Main Feautures
Contains Chamaecyparis Obtusa Leaf Extract and Dipotassium Glycyrrhizate to help protect and soothe the skin.
Contains Sodium Hyaluronate, a natural moisturizing factor, to help maintain moisturization.
Contains Adenosine and sh-Oligopeptide-1(EGF) certified by the Ministry of Food and Drug Safety to help improve wrinkles and skin elasticity.
Contains deep sea water, which helps to supply minerals and maintain moisture.
Fantastic Omega Injection and Booster Ampoule Duo
Omega Injection's high injection pressure and ability to make ampoule solution very thin as nano-thick make the effective ingredients of the Booster ampoule absorb enough into the skin and maximize its effectiveness.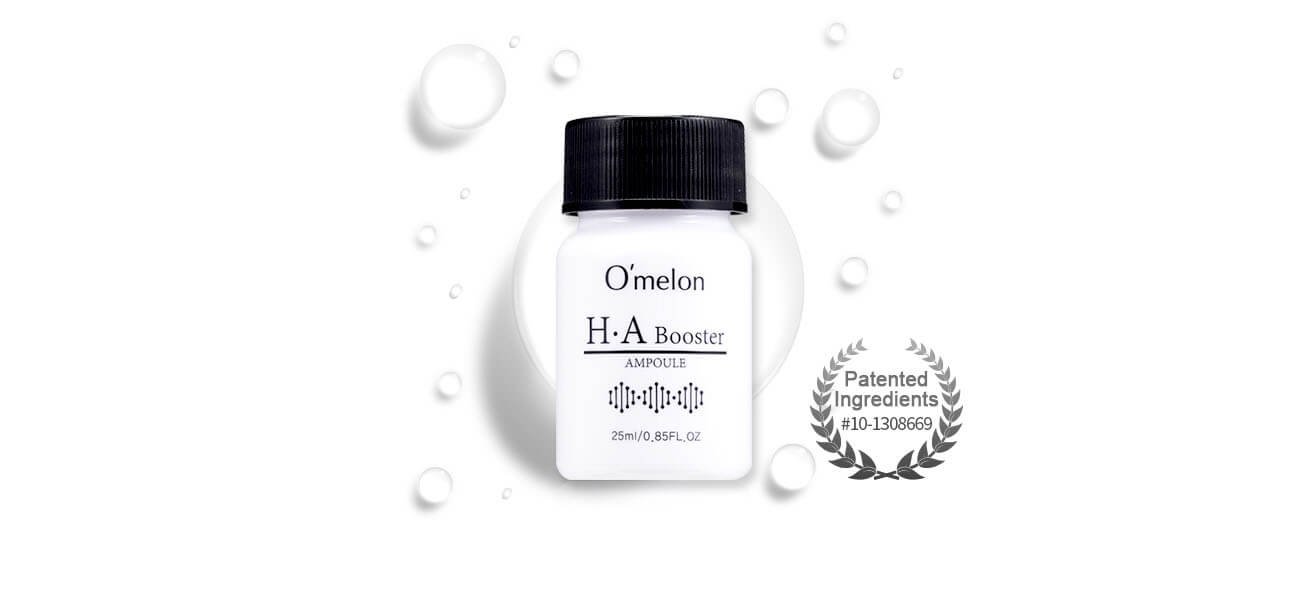 Micro Atomized Process System
Omelon's Omega Injection Mist Gun evenly sprays fine ampoule particles over the skin through a 0.3mm spray and delivers ampoule at high pressure to moisturize not only the skin surface but also the inside of the skin, allowing you to experience healthy glowing skin.
In addition, the Omega Injection maximizes the effectiveness of the active ingredients of the four types of the Omelon ampoules.
Patented Ingredients
NEBA NEBA COMPLEX :  Okra, Laminaria Japonica, Dioscorea Japonica, Corchorus Olitorius, Lotus Root, Poly-Y-Glutamic Acid
They help moisturize, revitalize, and skin balance.
Main ingredients
Chamaecyparis Obtusa Leaf Extract: It prevents damage caused by oxidation of the skin, improves skin tone, helps whitening the skin, and relieves skin trouble.
Dipotassium Glycyrrhizate: It helps maintain moisturizing power by balancing the oil and moisture in the skin, strengthening anti-inflammatory effects and skin barriers, and making skin healthy.
Sodium Hyaluronate: It is a natural moisturizing ingredient that is harmless to the human body and combines moisture around it to form a moisturizing film on the skin, which not only keeps the skin moist but also protects the skin from UV rays and dust.
Adenosine: It is used as a representative wrinkle improvement ingredient due to its effectiveness in regenerating skin cells, also has anti-inflammatory, wound healing effects as well as collagen synthesis promotion effects in the dermis.
sh-Oligopeptide-1(EGF): It strengthens the skin barrier, gives elasticity to wrinkles caused by skin aging, and promotes the circulation of the skin cycle, helping to switch to a new layer of skin.
Deep ocean water: It is rich in minerals, which helps to produce skin collagen.
Formula
Light and transparent water type formulation