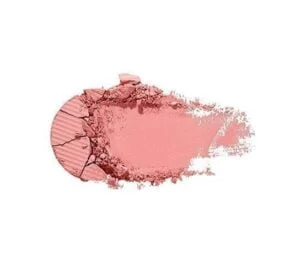 How to improve your texture and promote the absorption of cosmetics?
Nano Derma Pen is an innovation in the field of aesthetic medicine because it allows, thanks to the "nano chip" technology, to biostimulate the face without reddening it excessively like needling, and to promote both the absorption of cosmetics (up to 40 times more) and both to rejuvenate the face.
The Nano chip uses high-purity silicon from micro and Nano-technology, The diameter of each nanochip is less than 80 nm.
When the chip gently touches the skin, thousands of invisible ponfis are formed, which help the cosmetics enter in to facilitate the penetration of the skin barrier.
COMBINE THE ACTION OF HISTOLAB SERUMS
Use them alone or in combination before starting the facial therapy with the Led mask.
Here are the 4 actions of the 4 sera: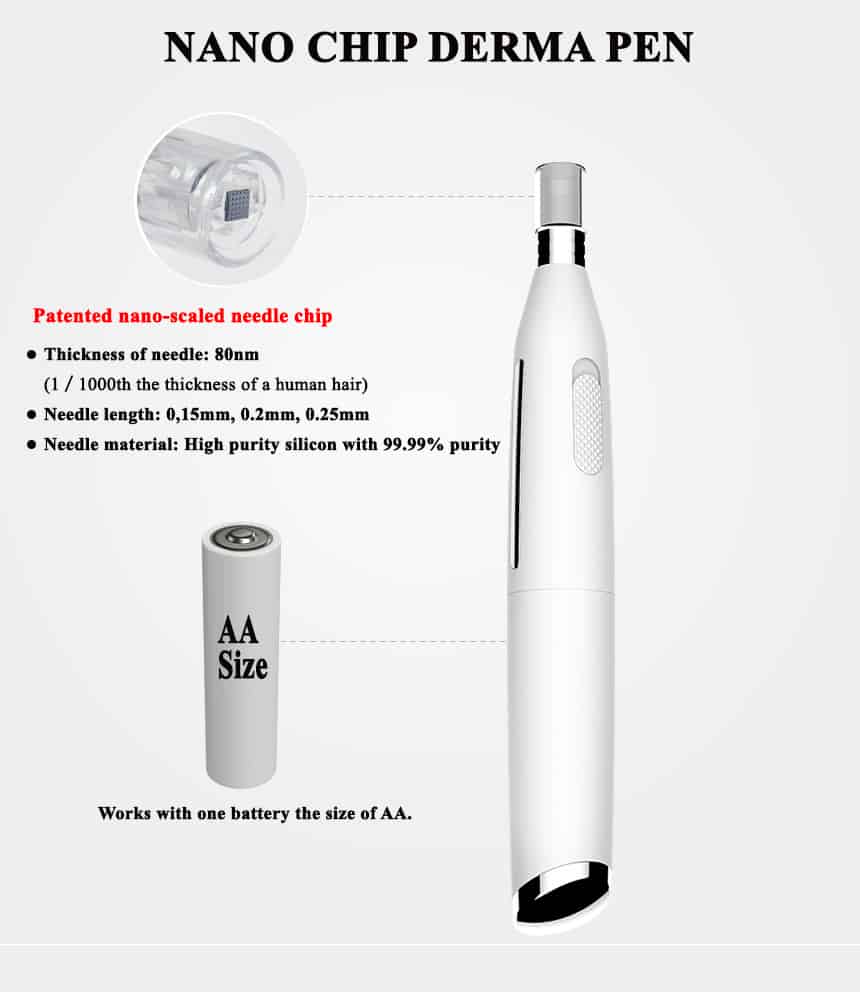 Nano Chip VS Micro Traditional needle
The silicon with which nanochips are made is high purity and is not a metal, without mercury The material is steel, titanium. We can see the
Structural lead.
It overcomes the barrier of the structure of the skin and promotes the absorption of ingredients by opening a large number of micro channels in the layer and increasing the absorption of cosmetics more than 10 times.
Features
PERFECT FOR SKIN: The microneedling pen can be applied to better increase the absorption of the product for skin care and the skin will become tender and young in a gentle way.
removes acne scars
skin bleaching
pore reduction
NO SIN AND NOT INVASIVO: the nano-chip dermis pen contains an 80 nm nano needle, only 1/1000 the thickness of a hair, are almost invisible to the naked eye, open the small access in the layer but do not penetrate into the deep layers of the skin and thus improve the absorption effect 10 times more. It is safe to use, no pain, inflammation, bleeding or discomfort.
EASY TO USE
EXCELLENT for VIEW: With the size of the handheld and the lightweight design, the microneedling electric pen is ultra compact to put in the cosmetic bag and the perfect companion to travel. Powered by an AAA battery (not included), it's wireless and convenient to use.
How to use:
1. Clean the face and dry it.
2. Put the skin care product on the face
3. Use Nano Pen for 10-15 minutes.
4. Put on a skin care mask.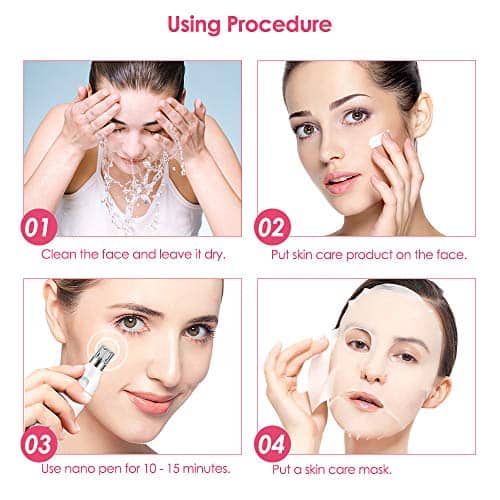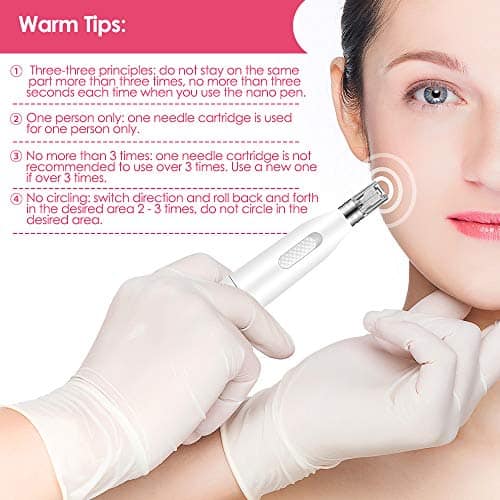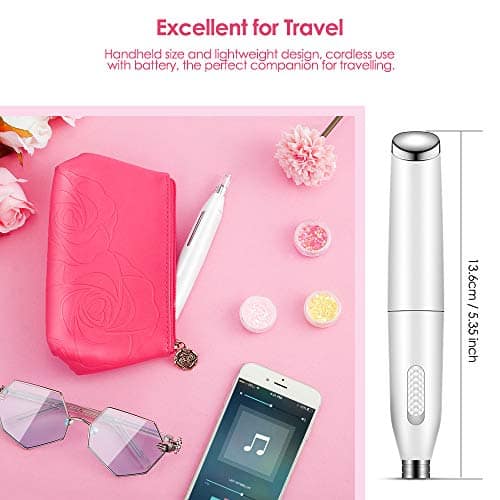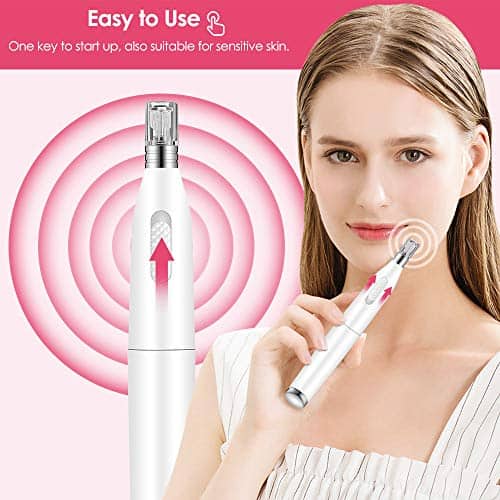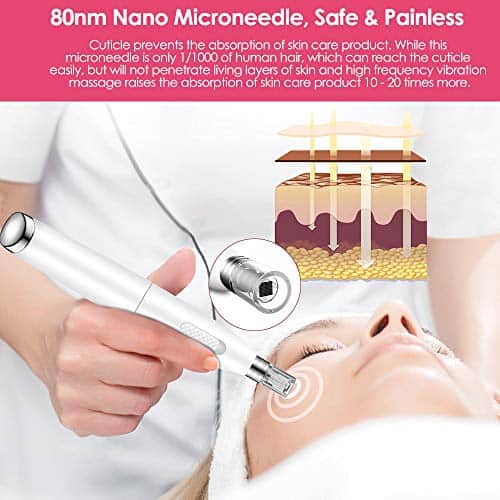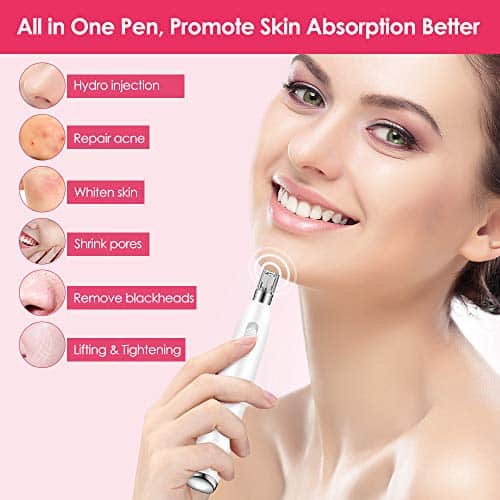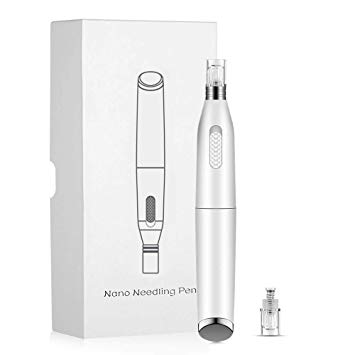 Attention: Do not use on open wounds, acne or irritated skin. Do not stay on the same side more than three times, no more than three seconds each time you use the Nano pen. It is recommended not to use needle cartridges more than 5 times, replace a new one if more than 5 times.
Package content
The package contains the pen – a needle of your choice.
The AAA 1.5V stylus battery is not included.
You can choose the chip with needles that you prefer… it's free with the pen!