Benton Goodbye Redness Centella Powder Wash 80g, Vegetable Enzyme Cleanser
Skin redness is a serious skin trouble that you can't ignore
Benton presents to you the best redness calming cleanser " Goodbye Redness Centella Powder Wash" for calming down your irritated skin instantly. There are few reasons that could cause skin redness; A red face can be caused by a variety of underlying diseases, disorders, and conditions. They include skin infections, skin conditions, such as rosacea, acne, and eczema; and allergic and inflammatory conditions, such as sunburn, vasculitis, and allergies to foods, insect bites, and face creams.
If you are having a hard time with Redness, try using Benton Goodbye Redness Centella powder wash from now on and say goodbye to redness forever. It contains Centella extracts that are well known for cooling down troubled areas.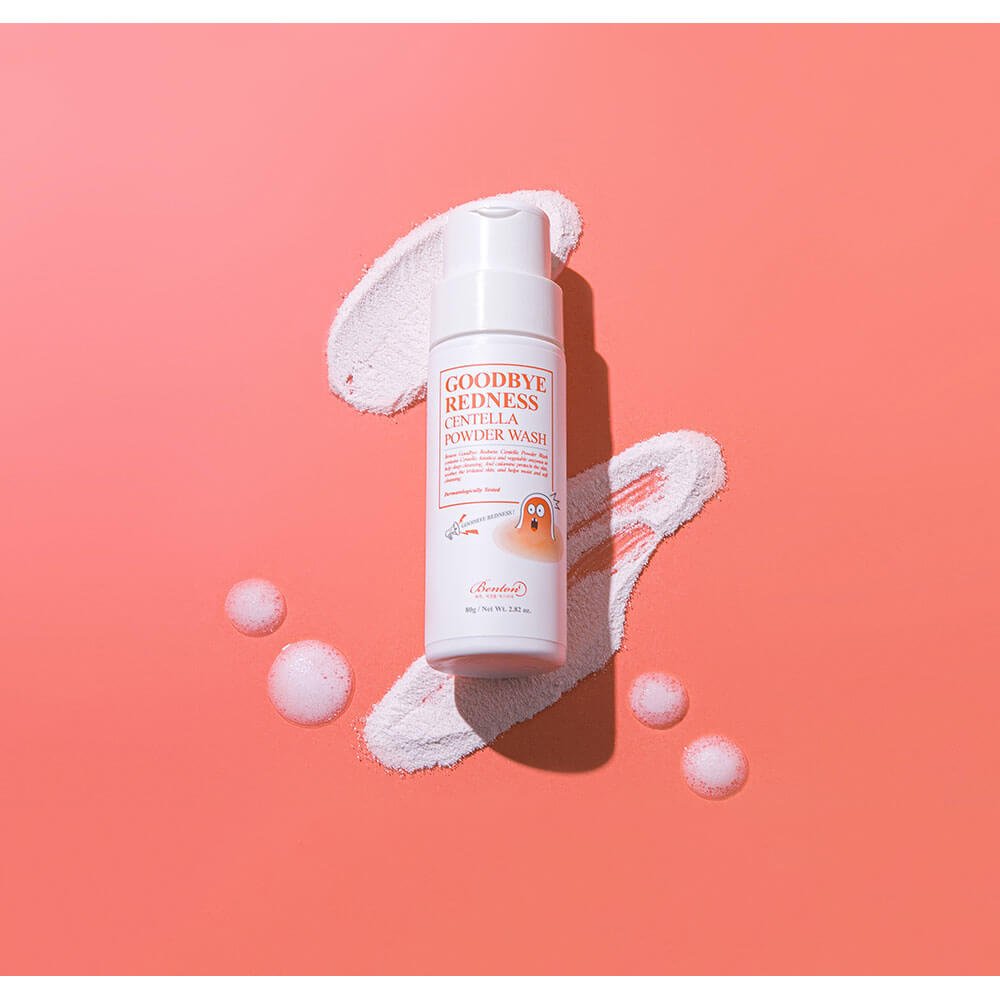 The function of the main ingredients inGoodbye Redness Centella Powder Wash wash has been maximized by reducing water usage!
Water-using a process reduced by more than 90% compared to the regular cleanser!
About 5% of purified water used when mixing the ingredients
The ideal redness calming cleanser for the soothing clear solution!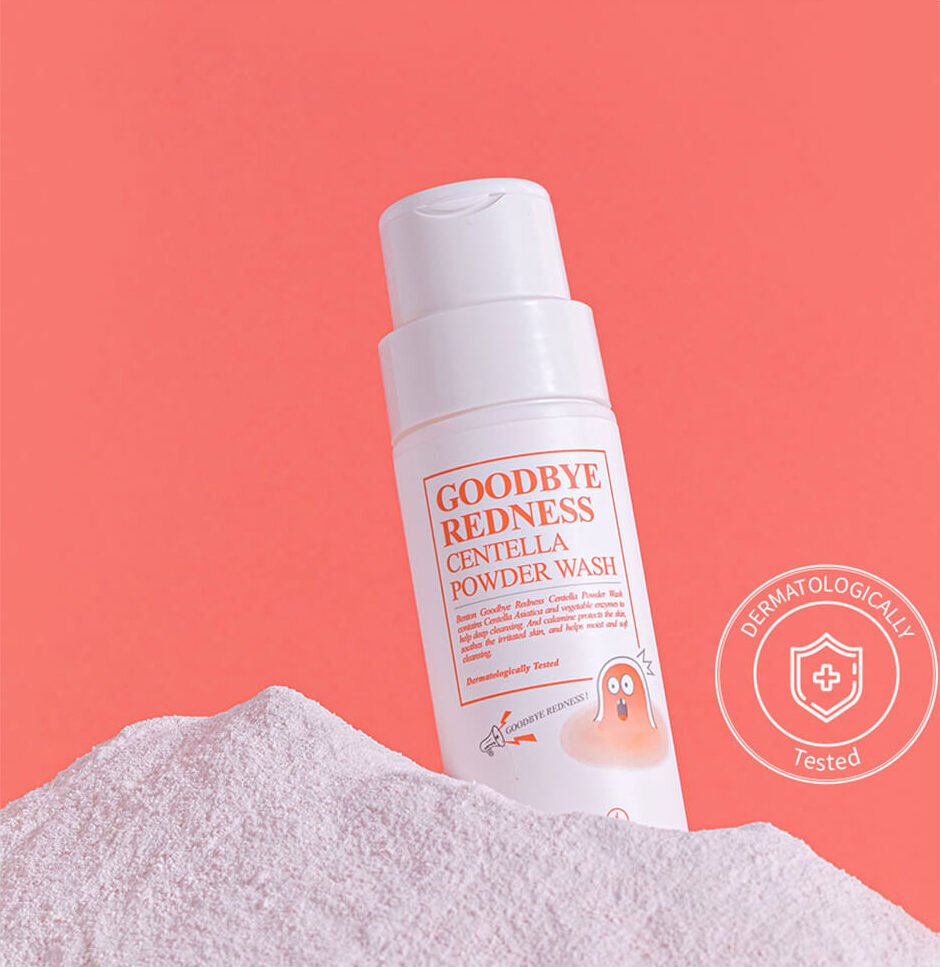 Goodbye Redness Centella Powder Wash has triple cleansing solutions: Deep cleansing, Exfoliation, Moisturizing wash
Main Features
Enzyme cleanser: vegetable enzymes and sea salt help cleanse the dead skin cells and residue, which are the reason for the skin redness.
Centella and active ingredients: help soothe the skin's redness.
Pore exfoliating care: soft and delicate foaming with the skin-friendly vegetable surfactant helps mild cleanse all the residues and exfoliate dead skin cells without irritation
A daily light redness calming cleanser makes your sensitive skin finally comfortable!
Main Ingredients
Centella Asiatica: Soothing skin, Moisturizing Providing nutrition, and Soothing & Protecting sensitive skin
Calamine: soothing and protecting sensitive skin.
A vegetable enzyme ( (Protease, Bromelain): Making Skin Soft & Helping Absorb the main ingredients and eliminate dead skin cells and residue
Customer Rate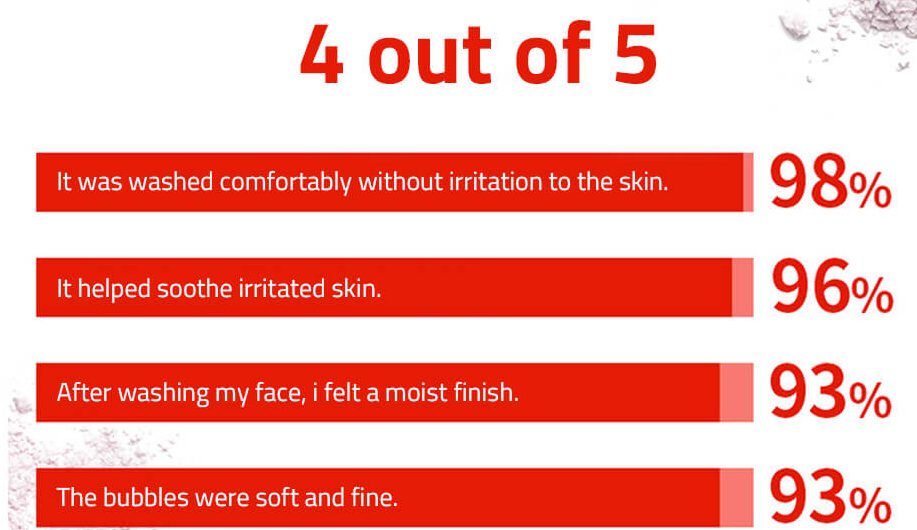 Goodbye Redness Centella Powder Wash effectively manages the skin concerns that are bothering you!
Skin Tests
1. Hypoallergenic Test
Test institute: Human Skin Clinical Test Center
Test period: 16\04\2021: 28\04\2021
Test subjects: 32 women aged above 19
Test result: goodbye Redness Centella Powder Wash was proved to be a non-stimulating product with a skin irritation index of 0.00
2. Cleansing Effects Test

pH& Formulation
A slightly acidic pH with a similar level of healthy pH. A pinkish powder formula without stickiness leaves your skin fresh & moist.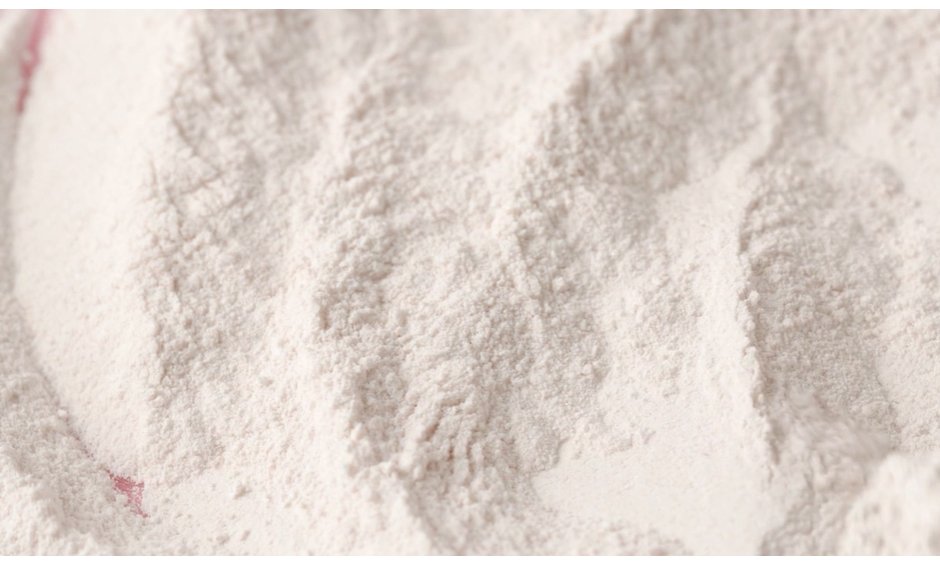 How to use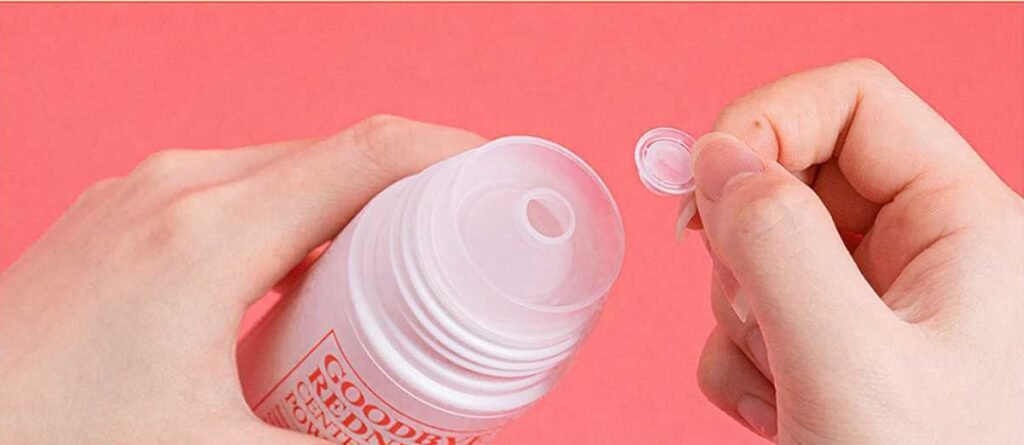 How to open *open the container cap to open the inner cap and then close the outer cap.
After wetting the skin slightly, take an appropriate amount of powder wash and lather it.
Rub gently on the skin and wash it off
Deep cleansing! Bubble facial pack
Take an appropriate amount of the powder and lather it.
Apply foam all over the face, leaving 30 seconds to 1 minute, then wash it off
Recommended for
Sensitive skin
Skin with redness
Oil-water unbalanced skin
Skin that needs light and mild cleanser for morning and night
Ingredients
A good product is known for its good ingredients, not from a brand or price.
Sodium Cocoyl Isethionate, Sodium Lauroyl Glutamate, Coconut Fatty Acid, Sodium Isethionate, Aqua (Water), Sodium Bicarbonate, Zea Mays (Corn) Starch, Calamine, Houttuynia Cordata Extract, Laminaria Japonica Extract, Centella Asiatica Extract, Sodium Polyacrylate, Sucrose, Ascorbic Acid, Sodium Hyaluronate, Centella Asiatica Leaf/Stem Powder, Protease, Bromelain, Sea Salt, Glycerin, Hydrogenated Phosphatidylcholine,1,2-Hexanediol, Caprylic/Capric Triglyceride, Butylene Glycol, Asiaticoside, Madecassic Acid, Asiatic Acid, Madecassoside, Sucrose Stearate, Cetearyl Alcohol
For best results try Centella products