AROMATICA Tea Tree Calming Gel 300ml
Trouble-clearing calming gel that contains the power of tea tree for acne-prone skin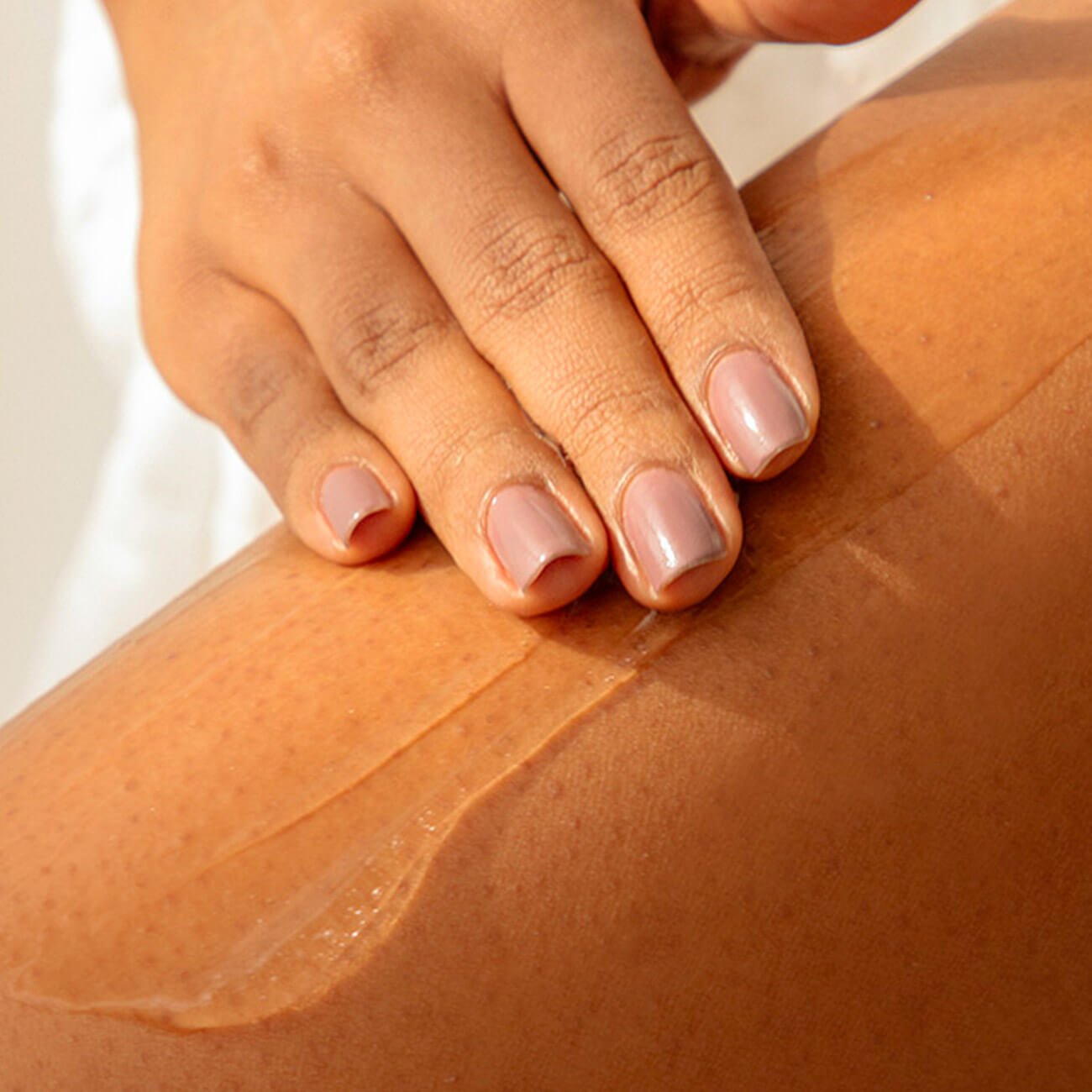 Soothing and Calming Tea Tree Gel, for Days, When the Skin is Irritated and Problematic.
If your skin only keeps getting more and more problematic, try out this Tea Tree Calming Gel.
Tea tree is perfect for use on irritated skin, and aloe vera cools heated skin, synergistically working together to gently soothe various skin problems.
Tea tree extract and tea tree essential oil, which are packed with green energy, offer oil and sebum care, and help to create clean, clear skin.
This calming gel, which has a squishy Jell-O-like texture is as refreshing as water and fills dry skin with non-sticky moisture.
Skin that has become sensitive needs moisturizing Tea Tree Calming Gel, not other irritating products! Plentifully adding an organically farmed tea tree offers effective care for sebum and dead skin cells.
Aloe Vera is also added to create a moisturized, glowing, and healthy skin texture.
Capacity and Safety
300ml Net 10.1 fl. oz.
Vegan
Cruelty free
Extraction method
STEAM DISTILLATION: A method of extraction invented by the Persian chemist Ibn Sina (also known as Avicenna) in the 10th century by using steam to extract essential oil and floral water (also known as hydrosol) from flowers and herbs.
Floral water (hydrosol) with water-soluble aromatic ingredients provides its original fragrance and energy to skin for balanced skincare.
DECOCTION: A method of extraction by boiling herbs or medicinal plants in water over low heat for a long time to extract active ingredients.
It is a physical method that has a long history and extracts active ingredients effectively from natural materials.
Ingredients
Organic ingredients 11.4%, Natural ingredients 97.9%
Melaleuca alternifolia leaf extract, 1)Aloe barbadensis leaf extract, Propanediol(Plant-derived moisturizer), 1,2-Hexanediol(Emollient), Sodium carbomer(Moisturizing/Thickening agent), Phenethyl alcohol(Emollient), 2)Melaleuca alternifolia leaf oil, Maltodextrin(Polysaccharides moisturizer), 2)Limonene(Ingredient in Tea tree oil)
1)Organic raw material(s) 2)Naturally found in essential oil(s)