Essential cream fluid that provides a rich moisturizing nutrient in a light and delicate fluid formulation to penetrate deep into the skin.
A new type of soft milk with a rapid absorption power, Cream Fluid strengthens the hydration of the skin and gives a long deep hydration. To improve hydration, skin texture and skin elasticity, Tea Essentials ™, a skin-moisturizing nutrient made from green tea polysaccaride, green tea seed oil, green tea vitamins, etc., provides a rich, rich hydration to fatigued skin. After First Moment ™ , which is highly moisturizing after cleaning, Second Moment ™, gives hydration to the skin.
---
Usage Guide
dose dispense 1-2 times
After the morning and evening toner is used this product
(1) dispense the contents into the palm of your hand once or twice and divide it in the order between the forehead, nose and chin.
(2) Chin Center : Ball, Mihan , Draw a circle around the eyes and apply it evenly.
(3) To be absorbed deep into the skin, it will be finished sweeping in order of chin -front – ball.
---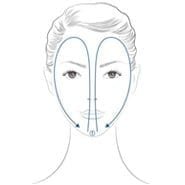 ---
What kind of skin is okay for?
✔Normal
✔Fat
✔ Mixed
✔Dry
✔Sensitive
---
What is it:
An innovative moisturizer characterized by moisturizing and nutritious qualities of a rich cream in a refreshing, fast and penetrating texture.
Solutions for:
– Dryness
– Skin irregularities
– Loss of compactness and elasticity
---
If you want to know more …
Antioxidant nutrition in a simple step. This light formula offers immediate hydration of a fluid with the lasting benefits of a rich cream. This soft milky texture created with Neutra-Melting Emulsion Technology ™ allows active components to quickly penetrate the skin and hydrate without stickyness. Each bottle contains 150 hand-picked green tea leaves from AmorePacific's green tea gardens, while the Micro Moisture capsule factor unlocks moisture to keep the skin nourished throughout the day.
---
What has been formulated WITHOUT:
– Parabens
– Sulfates
– Phthalates
---
What else you need to know:
AmorePacific creates a high-performance luxury cosmetic treatment that harnesses the power of Asian botanical products. Green tea is grown and harvested by the brand and used in its powerful formulas, along with other rare ingredients such as bamboo sap, pine mushrooms and red ginseng.
Recommended use:
-Apply 1-2 dispensing after cleaning and toning, day and night.
---
Precautions:
-For external use only.
-When using this product, keep away from your eyes.
-Rinse with water to remove.
-Stop use and ask your doctor if it develops or hard rash or irritation.
-Keep out of the children's reach.
-If ingested, seek medical attention or contact the poison control center immediately.
---
Ingredients:
Water, hydrogenated poly (olefinic C6-14), propanediol, glycerin, dimeticon, stearic acid, palmitic acid, camellia sinensis leaf extract, camellia sinensis seed oil, argine, butylenic glycol, glycerile stear, cetearilic alcohol, glycecic catrolate, hydroxypropyl starch phosphate, hydrogenated lecithine, caprilic triglyceride / capric, Tetra-Di-T-butilidrossidrocinnamato of pentaeritrityl, polyaladic bis-diglycerile 2, capilical glycol, carbohydrate, tocoferol, etilesilgcerin, 1.2-esadediol, fragrance.